High Street patriarch: "Don't lose why we actually started" | Insurance Business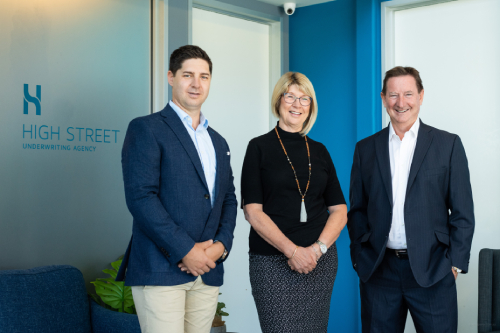 You've most likely heard the question, 'What's your why?'; for Queensland-based High Street Underwriting Agency, its purpose for coming to life remains clear 20 years on, and it looks like the only way forward for the Lloyd's coverholder is to never forget how it all began two decades ago.
"I was a small broker in Cairns," recalled Alan Whittle (pictured above, rightmost), who set up High Street alongside his "brilliant" better half, Jan (pictured immediately below). "That was in the mid-'90s, and to deal with the underwriting agencies then you had to be like Aon or Marsh or Willis.
"So, I thought to myself, 'I'm going to become an underwriting agency and only deal with the small broker or SME brokers', and we did and it still happens that way."
High Street was registered on May 28, 2001 – a date the family business patriarch sees as akin to a child's birthday. "It's like having a kid who turned 18 or 20," Whittle told Insurance Business. "'Only seems like yesterday when you were born', it's like that."
According to the former managing director, who led High Street up until his son's appointment as chief executive last month, the underwriting agency was only supposed to be a husband-and-wife duo but it "just grew crazily" given the need for what the company offers.
"My wife has been in the insurance industry since '71, so 50 years, and me 52 years," he said. "So, just between us in High Street, there's 102 years. It was only her and I then – we started to work six-day weeks and things like that; we had to put on people, and then it just went from there. The dream that I had was to help out the brokers and it sure did work, which is good."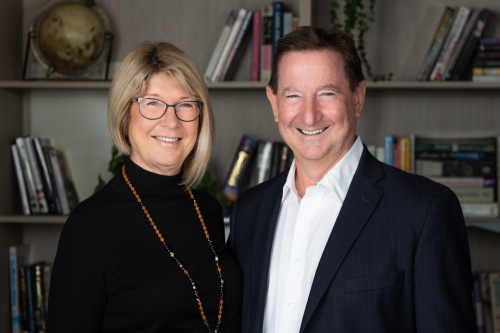 At the helm of the business now is Blair (pictured below), a PwC alumnus who has been with High Street since 2012. He most recently served as chief operating officer before taking on the CEO remit in May.
"I've been lucky enough to work with Alan for the last eight years," declared the younger Whittle, whose number one priority at the moment is pushing the technology side of the firm. "I've learned a tremendous amount from him about how to work with people and to take the long view in business, so I feel ready for the role."
Meanwhile, the new boss shared that all of High Street's books are running profitably and that they are actually seeing a big influx of business as insurers restrict appetite and some agencies lose their binders. The most pressing challenge in the short term, he said, is finding the suitable recruits to onboard to keep up with the inquiries.
"There is a shortage of skilled staff at the moment," he told Insurance Business. "That's our biggest immediate challenge. We've hired around eight people in the last eight months, and we're still short probably three or four people. And we're very selective on getting the right people that fit our culture.
"A long-term challenge is balancing the performance of our portfolio with our capacity providers, making sure that we're competitive in the market but also that we're making Lloyd's money. It's making sure that we dedicate the time to underwrite those risks properly so our book stays profitable in the long term."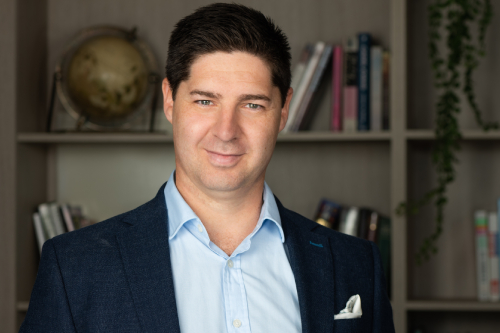 As for High Street's tech push, the father and son both highlighted the fact that the business employs an in-house IT team of eight people. The unit represents about 20% of the company's entire workforce – a strong indication of the role technology is playing in the agency's future.
Also, with the IT team set up internally, it sits side by side with the underwriting line-up, facilitating near-instant fixes and better collaboration and outcomes for High Street.
"The IT people that have been with us now for three years, they now really get what we're doing, so they bring up ideas [themselves]," added Alan, who believes that with the IT era "definitely here," insurance companies must now be tech firms first and insurers second. In fact, this is why he felt it was time to hand over the leadership to someone younger.
The above, however, does not mean losing sight of why High Street is part of the insurance market in the first place. The 68-year-old director, who looks forward to spending time at his acreage shed, has this piece of advice for his successor: "Don't lose why we actually started, and it was to help the small brokers.
"This is what I actually tell the staff, that I was an SME broker for 11 years and I know how hard it is. We have to help [the small brokers]; and if we help them, they'll help us to grow."
All geared up for what's next, Blair – whose mum, meanwhile, will remain active in the business in her full-time capacity as head of the admin team – said he is excited to continue High Street's growth.