Proud founder looks back – and ahead – as GSK Insurance Brokers turns 40 | Insurance Business Australia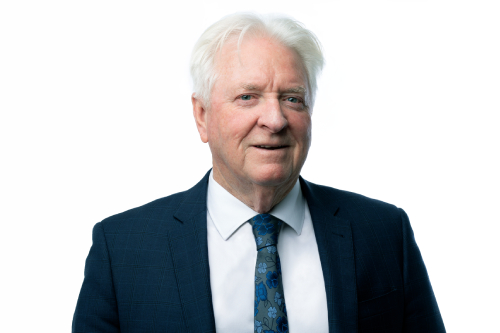 It was back in 1981 when then 30-year-old Graham Knight (pictured) set up GSK Insurance Brokers at a home office in industrial suburb Belmont. Four decades and zero acquisitions later, the "proudly West Australian owned and operated business" is gearing up to celebrate its 40th anniversary.
Speaking with Insurance Business, the founder and managing director talked about GSK's humble beginnings and what Knight considers as the highlights for the Perth-based brokerage.
"I started in the basement of my mother-in-law's house in Belmont, on Great Eastern Highway, to control the costs," recalled the QBE and South British Insurance alumnus whose career began at Sun Alliance at age 15, "and I built the business from there. I then purchased some property across the road and built a building there in 1987, which we are still in today."
According to the former insurance inspector, he made the decision to work for himself back in 1974. At the time, he was exploring business ideas outside the world of insurance, only to be pulled back in by the industry in which he went on to work a few more years before finally taking the leap to go it alone.
"I was a young man, married with two children, and had a very good job," said Knight. "So, it was a big decision to make back then."
Now, his own broking firm employs 50 people and has clients who started out as small businesses that have become successful publicly listed companies. Also, of GSK's existing roster, there are employees who have been with Knight for three decades and even as much as 38 years.
In Knight's view, the strong staff retention at GSK is perhaps testimony to how he relates not only to customers but also to those who work for him, and how they have established a "really good" culture over the years.
"I started off with a one-man band, and progressed," the MD told Insurance Business. "And I have to say that we, in those 40 years, have never had an acquisition. The business that we built was built purely on referrals and very focussed customer service. The proud thing [for me] is providing this great service to people, and that's my focus.
"I hate the phone ringing more than three times and things like that. So, I'm from the old school and I've always been very attuned to providing the best possible service you can and trying to get the best outcome for our clients, whether it be putting an insurance programme together or getting a claim paid."
For Knight, the milestones are simply the yearly growth and success of GSK. And to celebrate, about 140 people – including colleagues, business partners, and clients – are expected to gather at a Swan River venue in June, subject to COVID-19 developments.
Among other things, it's a celebration of the hard work of GSK staff and brokers who face the massive challenge of finding solutions for customers amid what Knight described as one of the toughest insurance cycles he has seen in all his years in the industry.
As for his next move, the insurance veteran – while "still very healthy" and continues to have a lot of energy – said looking at succession is what's high up on the agenda at GSK.