Hollard bids farewell to board chair | Insurance Business Australia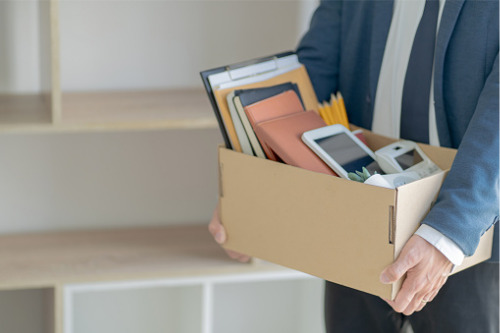 As part of its board renewal process, Hollard Insurance Company Pty Ltd (Hollard) bids farewell to Duncan West, who will resign as chair of the board and non-executive director on September 23, 2021.
West has been a non-executive director of the company for nearly eight years and the chair of the board for the past six years.
"After nearly eight years with Hollard, I am proud of being part of a high-performing company and board and supporting Hollard's market-leading diversity and inclusion agenda," West said.
The board has thanked West for his exceptional service, particularly his contribution to supporting the company's growth and leading the transformation of its governance.
"I wish to thank Duncan on behalf of the board, our shareholders, and all of our people for his invaluable contribution and expert leadership," said Richard Enthoven, the managing director of Hollard's holding company, Hollard Holdings Australia Pty Ltd.
"Duncan has overseen Hollard's evolution from a challenger brand to a top-five insurer in our partnerships with Woolworths, Greenstone, Steadfast, and Austbrokers and, most recently, our entry into a 15-year strategic alliance with CBA. Throughout it all, Duncan has been an invaluable sounding board to me and an integral member of our Hollard family and story. Working with Duncan has been one of the highlights of my career."
Read more: Hollard names new chief executive and CFO
Hollard announced that its board will appoint Katrina Barry, its next longest-serving non-executive director, as interim chair from September 24, 2021, until a permanent replacement is appointed.
Enthoven has welcomed Barry to her new role, adding that she has served with distinction on the board for nearly six years in various capacities, including the chair of its board investment and remuneration committees.
"I am delighted that Katrina has agreed to assume the Hollard chair on an interim basis," Enthoven continued. "Katrina has been a driving force behind the board's commitment to being a customer-led organisation, bringing a deeply commercial and strategic lens to Hollard with a focus on digital, data, and e-commerce."
West commented: "I am confident that Katrina, the board, and the management team will execute upon the next phase of Hollard's technology transformation and customer-first strategy and lead the business into its next chapter in alliance with CBA and other blue-chip and iconic partners."
"I would like to thank everyone at Hollard, and in particular Richard, for their support and friendship, which has made my time at Hollard very enjoyable and satisfying."
Gary Dransfield has also taken the role of independent non-executive director at the Hollard, effective on September 23, 2021.
Dransfield has worked in financial services for 36 years, including 12 years working in general insurance at Insurance Australia Group (IAG), 11 years at Suncorp Group, and 10 years in retail banking at St. George Bank. Most recently, he was the CEO of Suncorp's Australian insurance business and previously was CEO Suncorp customer platforms and CEO Vero Insurance New Zealand. He also served as the president, deputy president, and director of the Insurance Council of Australia (ICA) and the Insurance Council of New Zealand (ICNZ).
"I am honoured to be appointed to the board as a non-executive director at such a pivotal point in Hollard's trajectory. The opportunity of supporting the leadership team to deliver on the IT transformation projects that are well advanced now and preparing for a successful onboarding of the CBA business while maintaining exceptional service and support of Hollard's existing partners is exciting," Dransfield said.
Enthoven added: "Gary is very highly respected within the Australian and New Zealand insurance industry, and his appointment signals Hollard's ongoing commitment to having deep sector knowledge on the board. I worked with Gary closely on the ICA board and found him to be a passionate advocate for our industry's people and customers, and I have no doubt he will be an enormous asset to Hollard."