How brokers can become a "source of valuable information in a sea of rubbish" | Insurance Business Australia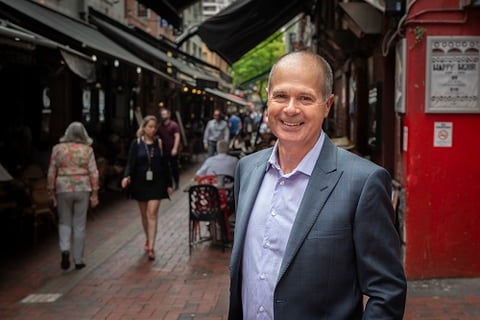 Texting has exploded in recent years with many mobile phone users favouring the communication method over traditional calls – so, should brokers be tailoring their service to suit this preference?
It's a question many brokers may already have asked themselves as a growing number of Australian companies have deployed texting initiatives in recent years – including a string of insurance firms.
In fact, Budget Direct, AAMI and NRMA are just some of the companies to offer a text service to customers, with options ranging from hail alerts to fire warnings.
Darrell Hardidge, customer experience specialist, told Insurance Business that it's unlikely the trend is changing anytime soon.
"Across all industries there is an increase in texting to the end user," he said. "There is no doubt this will continue as mobile technology gets cheaper and is the more dominant platform being used."
The strategy certainly makes sense – according to research from communications platform Twilio, 89% of people would like the ability to text with businesses.
Another study from FranchiseHelp found 90% of respondents would prefer to receive a text message from a business, compared to a phone call.
"There are great benefits if it's done correctly, mainly being able to have your communication read and understood," said Hardidge. "It also keeps it short which is the trend in communication – short and fast."
With customers showing a clear preference for the communication method, it's no surprise there are also potential benefits to businesses and brokerages - in fact, research from Leads360 showed that texting a prospect after initial contact can increase conversion rates by 112%.
However, Hardidge – who is also the CEO of customer research firm Saguity – says if a brokerage wants to go beyond follow-ups and meeting reminders, it must be careful of some common pitfalls.
"You must be certain your content is of interest and relevant," he stresses. "Segment your market so the message is targeted and of value."
Too often, he warns, businesses send out information that they believe is important but forget they have a biased opinion.
"Everyone thinks their opinion is important," he says. "If brokers ask their clients what they would be interested in receiving, they then have permission to send it."
While this takes more work and a good CRM process, it's what can truly set a business apart.
"It means your content is relevant and valued," he says. "The easy thing is to blast it like everyone else but then you have no point of difference."
This element of checking in with customers, he stresses, is of utmost importance.
"Find out from your market what works, some people will only want high level important information, and some will want to be kept in the loop," he says. "This also requires work and good CRM but it will mean you become a source of valuable information in a sea of rubbish."