How business model changes could impact insurance products | Insurance Business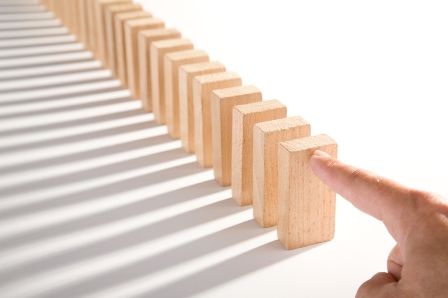 A change to the business models of insurance firms has the ability to drastically impact products and services they offer, an expert says.
Speaking to Insurance Business Ravi Malhotra, managing director of Accenture's Insurance Strategy Practice for the Asia-Pacific region, said that companies that take advantage of changes to their business models by becoming more fluid and customer-centric have the ability to "evolve traditional products into compelling propositions."
"They will deliver improved experiences, value added offerings (insurance and non-insurance based) and they will provide these through a combination of internal and partner capabilities," Malhotra said.
Malhotra noted that insurers will have five primary areas to target when it comes to their product design that could help push revenue growth and market-share gain.
Firstly, insurers that develop their business model to become more like "'living businesses" should "look beyond the industry for inspiration."
"Instead of being threatened by platform businesses such as Google, Amazon, Facebook and Apple, living businesses seek to partner with them to reinforce their brand, reach new customer segments and become part of a larger, more dynamic portfolio of platforms, products and services," Malhotra said.
Within the personal lines market, Malhotra also noted that there is an opportunity for growth in "small ticket insurance" which insurtechs, such as Trov, have identified and are taking advantage of.
There is also an opportunity for value-added services to "take off" as business models change, Malhotra sai
"Digital technologies like the Internet of Things (IOT) are improving data quality and providing insights that enable insurers to offer more personalised services that customers value," he said. "The list of possibilities is infinite, ranging from healthcare alerts and new driver monitoring to precision agriculture in commercial insurance."
With IoT and wearables becoming more popular both in personal and commercial lines, Malhotra noted that there will also be opportunities to monetise healthy living and better mitigation practices as customers share more personal data with their insurers.
Finally, Malhotra said that emerging risks will also present the industry with an opportunity to reinvent and push forward products as changes take hold.
"The way people assess, mitigate and fund risk in a digital world is already beginning to change," Malhotra said. "Cyber insurance, autonomous vehicles and the sharing or gig economy are among new risk opportunities for commercial insurers."
If Accenture is to be believed, and changing business models can unlock some $375bn in untapped premiums the world over, those that change their models early could be set to benefit for the long term.
Related stories:
Why you should turn your brokerage into a 'living business'
Insurance industry still largely "encumbered"