How can we speed up the claims cycle during natural disasters? | Insurance Business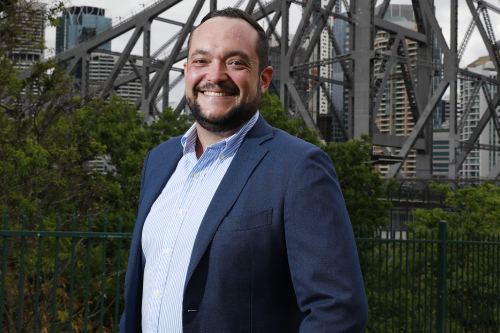 With 13 years of experience in the insurance claims space under his belt, Daniel Sandaver (pictured) knows what goes into making an effective claim process – and what a poorly-designed process looks like.
"There's something that I like to call the 'triangle of confusion' that you'll find happens in almost any poorly-defined claims processing experience," the co-founder and managing director of software start-up Codafication told Insurance Business.
"It involves three main stakeholders – the customer, insurance carrier, and the supply chain interacting with the claim – and occurs after the customer's lodged the claim. Due to poor communication, the customer doesn't know who's responsible for which part of the claim, what stage the claim is at, or who to go to for clarification. Of course, it usually ends up with them being confused and dissatisfied."
Avoiding this triangle of confusion is at the heart of Crunchwork, a new project management platform launched last month by Codafication. According to Sandaver – who founded Codafication with his long-time friend, Drew Butler, in 2016 – Crunchwork is built to get rid of the inefficiencies experienced at all levels of the insurance claim process.
Read more: Technology takes a front seat in claims handling
"It's an entirely self-funded, Australian-owned and developed technology that empowers all stakeholders in the claims processing supply chain to process claims and repair work on the ground in about half the time it usually takes," Sandaver said.
"In addition, Crunchwork drives the customer's journey by providing them with push notifications informing them of how the claim's progressing. By streamlining this communication, insurers using Crunchwork can not only keep their customers informed, but also increase their claims processing ability considerably."
Codafication is no stranger to the insurance industry – its Virtual Assist video-streaming technology, which transforms customers' mobile phones into a high-definition video, voice, and image capture tool, has already been implemented in the claims processes of insurers such as Suncorp, IAG and Youi during the COVID-19 pandemic.
Through Crunchwork, the company aims to provide a data-driven approach that provides greater analytical insights for claims teams, even if they're unable to examine the claim in a physical capacity.
"At the first notice of loss, we're able to put forth a series of logical questions that are specifically tailored based on the customer's answers," Sandaver said. "It allows for the capture of more insightful and valuable data, and helps execute the claim in a simplified way."
With the La Niña currently picking up steam, Crunchwork will "be an absolute gamechanger for businesses in the claims processing supply chain" in times of storms and other natural disasters, in Sandaver's view.
"Our system's already been tried and tested on more than 200,000 claims, and it's well positioned to help claims teams navigate what may well be a difficult summer," he said.