What separates the best claims teams and the best brokerages? | Insurance Business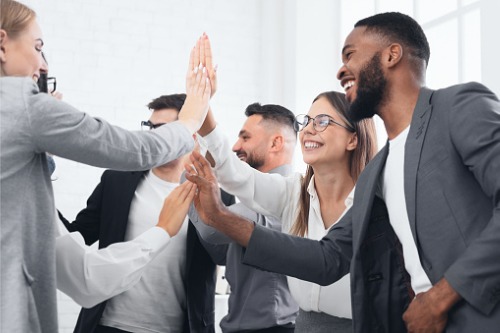 As we head towards summer, it's clear that many people in the insurance industry deserve to have a bit of fun in recognition of their hard work during these unprecedented times.
Thankfully, this year's Insurance Business Australia Awards – one of the biggest nights of the insurance calendar – is just around the corner. Set to be held on October 22, this year's event will feature a series of innovative virtual panels before the awards themselves are announced.
Insurance Business spoke to several panel sponsors ahead of the celebration to get a preview of some of the topics they will be highlighting in their sessions.
Ahead of the Brokerage of the Year (>20 Staff) Award, sponsored by QBE
IB: What are some of the keys for building loyal and lasting client bases as a modern brokerage?
Elliot Hill of QBE Australia Pacific: "I think that there are a number of really important aspects to building loyalty in clients. Clients will always expect you to be able to do your job, so we all need to be much more than that. I think if you are able to put yourself in the shoes of the customer, to really understand what they want from the relationship, you have an advantage. We often assume we know what a customer wants but we don't ask them as much as we should. Employees are such a driver for building loyalty in customers, if you have a great culture and your employees enjoy working for your business, customers will recognise it. I think Simon Sinek said it best: 'Customers will never love a company until the employees love it first'."
Ahead of the General Insurer Claims Team of the Year, sponsored by 360GlobalNet
IB: In your opinion, what are some of the keys for providing informed and high-quality claims advice to clients?
Wenona Kimber of AXA XL: "For me, the biggest key is knowledge. Regardless of whether you're an underwriter or a broker, you need to have a detailed knowledge of policy triggers, be able to identify any existing coverage gaps, and have a high level of engagement with current events that could have an effect on the insurance industry."
IB: In what ways has the nature of claims teams, and the services they deliver, changed due to remote working?
Daniel Lukich of 360GlobalNet: "COVID-19 has upended many conventional claims processing practices and succeeded in forcing through change where there has habitually been resistance. COVID-19 has put paid to ideas that certain things, such as having adjustors on-site to assess damaged properties or taking vehicles across town to visit assessment centres, must be done in a certain way.
"Up until now, insurers have found implementing new technology-based claims processing improvements challenging and often not possible. COVID-19 and remote working have, in a way, helped to change these outdated practices for the better."
IB: What, in your opinion, separates the best claims teams from their competitors?
Daniel Lukich: "The best claims teams maintain a cohesive strategy from the top down and can apply this across all elements of the claims process. The best claims experience emanates when all participants, from first notice through to adjusters and suppliers, put the customer first.
"A great claims team will gather as much relevant information up front, to set the claim up on the correct pathway and set clear expectations of the steps the claim will take. Sharing as much of the claim's details to participants along the claim's journey will also ensure that the client does not have to continually repeat what happened, leaving them more satisfied with the process."
Ahead of the Underwriting Agency BDM of the Year Award, sponsored by the Underwriting Agencies Council
IB: Has COVID-19 changed the nature of how BDMs are able to deliver their services?
William Legge of the Underwriting Agencies Council: "It's definitely changed, though BDMs have, by and large, handled it very well. The reduction in face-to-face contact due to remote working makes it more difficult to read body language, for example, but things like video meetings have reduced this issue. Given that we've been in this situation for around half a year now, however, I think we've all adjusted and accepted these changes at this point, and as far as underwriting agencies go, business seems to be heading in a very positive direction."
IB: What sets the best BDMs apart from their competitors?
William Legge: "From my perspective, BDMs can be considered the voice of the company since they're quite often the initial point of contact. Given the importance of first impressions, the best BDMs are keen, enthusiastic, but are also willing to admit when they don't know the answers immediately (but will go and find out before getting back to the client). They should be honest, reliable, and trustworthy.
"BDMs, in my opinion, are tomorrow's leaders and we should be putting in time to help them refine their skillsets without inhibiting these skills nor wanting them to follow in our exact footsteps. We should pass on our experience and expertise and guide them so that they can be the best leaders possible."