How COVID-19 changed Sportscover | Insurance Business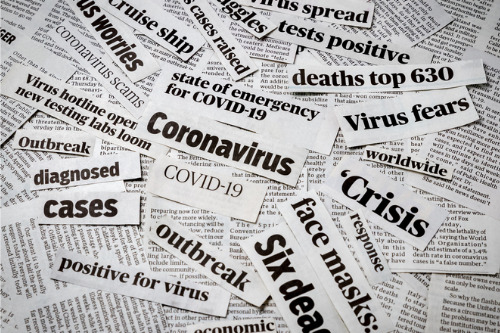 Up until 2019, Chris Nash would travel to London three or four times a year as managing director of the Australian arm of international insurer Sportscover… however, just like every other aspect of life, COVID-19 changed all of that.
"Last year was the first year I hadn't travelled internationally since 1995," Nash shared with Insurance Business Australia.
Established in 1986, Sportscover is now one of the largest specialist sports insurers in the world. As a niche insurer, its brokers and clients expect the firm to have the specialist knowledge and expertise to provide the right solution to their insurance needs. This, says Nash, is just one of the myriad of challenges the pandemic has presented insurers like Sportscover.
"We write quite a bit of business internationally. Whether that be through Hong Kong, Singapore, Fiji, New Zealand, Thailand … In our space we would usually be attending World Championships and Olympic Games, along with our clients, and so on. None of that is taking place at all.
"It takes a whole heap of constant research and listening to understand what the circumstances are in a particular country; every country is different. So, while we're sitting here in Australia and it's all good and we're going about our business very normally, that's not the case in other parts of the world."
COVID-19 has turned the insurance world upside-down. As Nash explained, traditional trends have made way for a landscape basically on hold, at least for the foreseeable future.
"There has been quite a lot go on – across the worst of the COVID-19 period here, we saw a massive increase in the numbers of public liability claims. The anecdotal discussions around the water cooler were that well-paid lawyers had a lot more time at home to be thinking about what cases they might be able to progress and push forward. Hence the reason their claim numbers increased dramatically. Then obviously there have been all the business interruption claims that have come through. Every insurer has seen this across the board.
"And then there's the drop-off of claims. In our case in Victoria, we saw a huge drop off in our personal accident claims. That was primarily because right across that winter season, people actually weren't getting up and running. Again, that's a Victoria-only scenario. That wasn't the case in South Australia, New South Wales, Queensland and Western Australia. And, of course, travel business is an area now that is completely different to what it was previously."
Sportscover Australia boasts 20-25 employees across its Melbourne and Sydney offices. Operations are slowly returning back to normal post the worst of COVID-19. For Nash and his team, staff interaction is vital for productivity and team cohesion, which was severely affected in 2020.
"We have a pretty strong view about the interaction between the different departments, especially claims and underwriting and making sure information transfer is happening appropriately, so that the underwriters are actually making decisions based on up to the minute information. That was less likely to happen during the lockdown period," he said.
"The scenario of people saying to each other: 'Hey, I just got off the phone to such and such - did you realise this particular business or sport or whatever is headed in this direction?' People didn't tend to do that. Whereas if they get off the phone, walk into the kitchen, they'll pass someone's desk on the way back or they'll see someone in the kitchen and they'll say, 'Hey, I just got off the phone with such and such.' That type of organic information transfer definitely doesn't exist in the home environment.
"There are a number of roles that remote working doesn't actually suit all that well. For example, you think about someone in a reception/office manager-type role. If you're running out of toilet paper in the office and someone has to contact the building manager, you're not exactly going to be easily doing that from home."