Opportunities lie in economic fallout from COVID-19: MD | Insurance Business Australia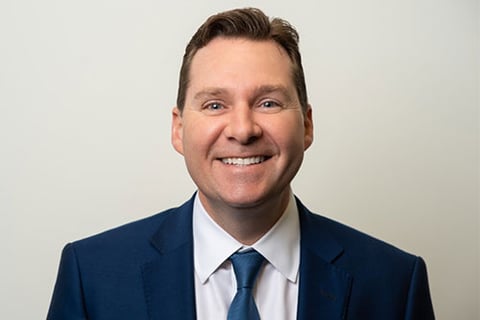 As the industry deals with overcoming the issues of the COVID-19 pandemic on a day-by-day basis, the economic fallout is likely to present even greater challenges in the years to come.
That's according to Kirk Cheesman (pictured), managing director at NCI Trade Credit Solutions located in North Sydney, who says the difficulties spanning from coronavirus are about more than remote working and IT issues.
"Like many businesses, COVID-19 has presented many challenges. Being remote from the office and workmates, IT struggles and not being able to meet with insurers or clients to discuss issues are factors to which we all have had to quickly adjust," Cheesman said.
"However, the economic factors will be the biggest challenges businesses will face over the next year or two. In the trade credit industry, predicting credit risks and the level of potential insolvency impacts will be more difficult.
"Obtaining required credit limit cover and negotiating new policy opportunities will also become more difficult in the short term. The current climate demonstrates how important product and broker support is to the market and clients."
In accordance with what other industry leaders have told Insurance Business Australia, Cheesman agrees that the biggest issues facing the industry in a post-COVID world are around the unknowns – both economic and social.
"The main threat is the unknown on how long COVID-19 factors will remain, what timeframes will continue on social distancing and workplace return, and the impact on the economy," Cheesman explained.
But opportunities for businesses to protect themselves from compromises during this period are still available, according to Cheesman, who says now is the time to look for new business prospects.
"There are plenty of opportunities for businesses wanting to 'de-risk' themselves from the unknown, and that's the time for brokers to excel and support clients and new prospects through this process," he added.
"Insurance brokers are a vital part of the insurance industry in both negotiations and finding cover gaps, but also simply being there for clients when they need us most."
Cheesman says that while the pandemic has brought about large operational changes to his business, he is "amazed" at how adaptive and compassionate his staff have been in response.
"We have been amazed at how quickly staff and business partners have adapted to the situation," Cheesman said.
"Everyone is showing compassion and understanding that not every process can be the same, such as policy renewal processes and information gathering, to accepting a new policy. Insurers have also adapted to allow electronic data rather than traditional hard copy originals. Hopefully this change can continue into the future."
As a part of supporting their clients during the COVID-19 social distancing guidelines, Cheesman says he has developed new web portals and systems so that they can manage their policies remotely – a critical support measure during a challenging period.
"Having live time information and policy updates is critical for clients to manage an everchanging risk profile. Zoom, Skype and conference calls are now the norm. We have sent out regular updates to clients on what they can be doing to protect themselves more and reminding them of their policy terms and conditions," he said.
"NCI have other supportive policy products like overdue payment collection services, company information reports, business credit limit assessment recommendations and monitoring services to give early alerts on adverse events. These are all supporting our clients to manage their risk better at the moment."
Moving forward, Cheesman says his inspiration in leading his team during this challenging time comes from an unlikely source.
"In 2018, I read the book 'Legacy', a link between the All Blacks and business culture. We have created our own group at NCI to build a legacy of our own and becoming even closer as a business 'team'," he said.
"This provides many benefits across our business as well as for our business partners and clients, so we would love to see that grow further over the next year. Even more important given the situation the world is in at the moment."