How do you manage the insurance industry's regulatory changes? | Insurance Business Australia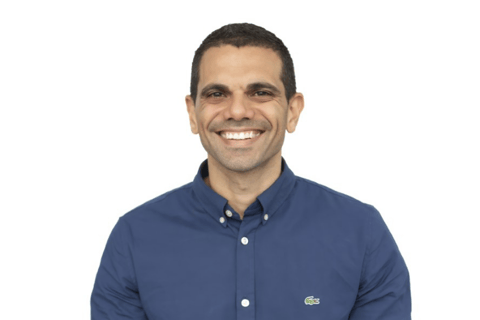 "I would probably say the main thing that threads through all of the changes is the topic of fairness."
Those were the words of Angelo Azar (pictured), COO of Honey Insurance when he shared his thoughts on recent regulatory changes to the insurance industry. Azar will be taking part in a panel discussion titled 'Managing insurance regulatory reforms' at the upcoming 2022 ClaimsTech Summit Australia.
The summit is the country's leading claimstech event putting the spotlight on the latest challenges in the sector, as well as innovations and tech tools to streamline claims handling, effectively communicate with customers and achieve operational efficiency.
Azar said he's also looking forward to the opportunity to discuss claims related issues face to face with colleagues.
"I feel like there have been so many unspoken conversations over the last couple of years, particularly with COVID restrictions, that I haven't really had the chance to hear from as many other people externally as I would have had ordinarily."
Azar said regulatory changes during the last two years have had a major impact on his industry. One big change has revolved around product design and distribution.
"How do we make things plain English and how do we ensure that our distribution channels all do so in a fair and customer focused way?" said Azar rhetorically.
Other changes have come into play around unfair contract terms, he said. This involves ensuring coverages in a policy are fair both to the customer and the insurance provider, so the obligations don't all sit with the customer.
"Basically, it tries to even the playing field between the provider and the customer, which is totally the way it should be, and it looks for value in the type of product coverages that there are."
Another regulatory development is the anti-hawking prohibition.
"That's about how we contact customers via initially having consent. In simple English, it basically removes cross selling and unsolicited outbound selling, so any type of pressure selling from a customer point of view, which we believe is the right thing too."
Azar said any customer conversation should be based on need. The deferred sales model is another regulatory change.
"Because we're focused on home insurance, it doesn't impact on us because there was an exemption put in two months before that regulation went live but that's another one that organizations need to be very mindful of. That's really around separating where there might be insurance as a secondary product offering to a primary purpose."
Azar gave the example of buying a bicycle and being offered bicycle insurance.
"Technically that couldn't be offered to me until four days after the sale, so it doesn't appear as a pressure sale."
Two other critical changes that impact every stakeholder in the industry, according to Azar, are modifications to the General Insurance Code of Practice and the enhanced breach reporting.
"I feel they're most critical because they're overarching the entire process end to end."
Despite the complexity of the regulatory changes, Azar adeptly summarized their focus:
"What they do, if you were to sum them up, is they're really about elevating the requirement to put the customer first. When you're designing product, when you're designing processes, it's really got to be with the customer front of mind."
Honey Insurance is a relative newcomer to the industry and was launched in June 2021. Azar concedes that their newness is an advantage when it comes to adapting to regulatory changes. They don't have any old legacy processes to adapt. However, he said, he observed close hand the challenges the regulations presented to their more established partner organizations.
"I think the challenge for us specifically was that our product issuer, who are a brilliant organization to work with, we very much saw through working with them the amount of pressure there is in terms of the regulatory reform - particularly, I would say, from an industry perspective."
He said some of the reforms were still being finalized based on industry consultation up until very close to the implementation time.
"What I found useful to us was being flexible or fluid in what we applied. We didn't have things like archaic models or processes with customers which, when changed, are much more difficult to then change again."
Azar said Honey Insurance used statistics and analytics to look at regulatory issues and determine how often they come up and the best way to deal with them.
"We were process agnostic there and then we worked through how we should design the process back in February or March for what we know is coming in October."
He said the technology used by Honey Insurance platforms definitely helped.
The 2022 ClaimsTech Summit Australia will take place at the Swissotel Sydney on 3 March. The event will unite Australia's top insurance companies and feature panel discussions, case studies and presentations addressing the most pressing issues in claims, with the goal of promoting innovation and adapting to the changing business environment. You can register here.