How does FM Global boss Andrea Garske promote women empowerment? | Insurance Business Australia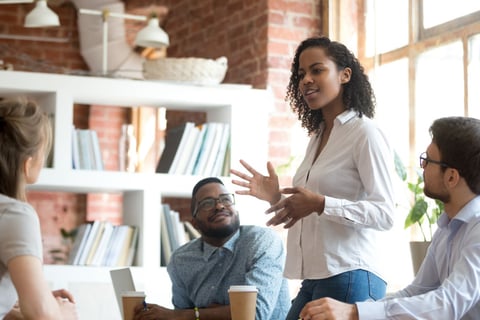 Despite being a traditionally male-dominated industry, the Australian insurance industry has many women smash the glass ceiling and climb to the top of the career ladder in recent years - including those in Insurance Business's Elite Women in Insurance 2021.
The Elite Women in Insurance 2021 list celebrates women who are not just going above and beyond for their clients and organisations but also champion diversity in every sense, including giving back to the community and the industry, innovating and driving change, fostering young talent, and striving for professional excellence.
Last year's list emphasised the changes in the Australian insurance landscape – with women holding and excelling in high-ranking roles and reaching out a hand to those lower down the ranks to ensure the industry continues to make strides in diversifying its leadership.
The list featured FM Global vice president, operations claims manager (Australian operations) Andrea Garske, responsible for claims management for FM Global and AFM Australia written accounts. She also manages loss adjustment activities in the company's Australian operations, providing first-hand experience in the strategic management of large and complex property damage and business interruption losses.
According to one of her colleagues, Garske uses her platform to be an agent of change by making a point of "providing job opportunities to female engineering graduates and distributing work within the team to ensure female adjusters are assigned complex and high-challenge losses to support their career development."
"In 2020, Andrea hired a graduate female engineer as a trainee adjuster, which gave rise to a majority female team for the first time," her colleague added.
You can find out about other Elite Women in Insurance in 2021 and how they promote women empowerment in the male-dominated industry, by checking out the list here: "The View from the Top."