How should insurers digitise motor claims processing? | Insurance Business Australia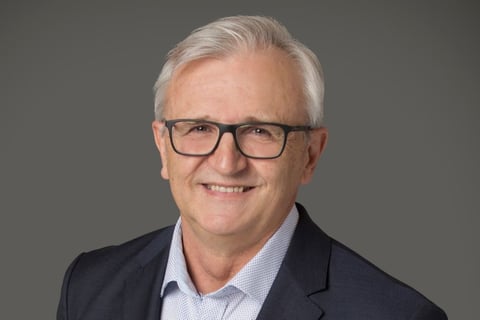 As the insurance industry prepares for the 2022 ClaimsTech Summit Australia, Daniel Lukich (pictured) from event partner AAMC (Australian Accident Management Commercial) has a direct message.
"As you – insurance companies – go down the path of digitisation and automation, remember your suppliers, bring them along for the journey, they're experts you rely upon to execute aspects of the claim and if you're going to create a digital solution around claims, it would be much wiser to do it with all stakeholders engaged," he said.
AAMC is one of Australia's largest providers of motor accident management services. Lukich is sales and strategic relationship manager. He said his company's decision to be ClaimsTech event partner is driven by the knowledge that AAMC has a front row seat when it comes to the industry's path towards motor claims digitisation.
"We can play a significant role in setting motor insurers down the right path, the pitfalls to look out for, what others are doing, what works and what doesn't work," he said.
The summit is the country's leading ClaimsTech event putting the spotlight on the latest challenges in the sector, as well as innovations and tech tools to streamline claims handling, effectively communicate with customers and achieve operational efficiency.
Lukich will speak about Loss assessing in the era of digital claims and share more than 35 years of experience in the insurance claims area, including two decades in senior management roles.
During his career he's seen the motor claims space push towards a digital interface between client and consumer.
"Innovation within insurance companies has been very much focused on the sales and marketing strategies regarding selling and maintaining policies. Today it's very easy for the consumer to engage with an insurance company around their policy, even as much as changing policy details, or changing address, or motor car details," he said.
However, when it come to the claims process, Lukich said it's still very much the same process as two decades ago.
"It continues to be centred around human interaction which is either telephone claim lodgement, or an online lodgement form that makes its way through to a claims handler who then manages the claim but very much in an analogue, step by step, manual process," he said.
But the industry is on the cusp of major changes in this area.
"So as the industry speeds into adopting digitization in claims, bringing key suppliers along with a digital path is vitally important. If an insurer has a digital strategy and they're working it out in a vacuum without engaging their supply chain, they're going to be at a disadvantage," said Lukich.
As insurers take this journey, he said companies like AAMC can provide valuable technical expertise around automating processes and ensuring that the human element is successfully integrated.
"Therefore, as a supplier to the industry that provides technical and complex expertise and skills around a motor claim, for example, we can't be forgotten about as digitization takes off," he said.
Lukich said insurance companies shouldn't wait until they complete their digital strategy to invite suppliers to partner with them. That will be too late.
"We could add a lot more value by being part of that planning phase and sharing what we see as happening in the digital space from an end user perspective," he said.
AAMC has an important perspective. Lukich said his company provides either overflow or partnered arrangements with most of Australia's insurers for their motor assessing needs.
"So we've got a unique view of how the majority of insurance companies operate because we work for everyone and we can see the journeys that some are on, where some bigger players really know what they're doing and where others are still grappling with an inability to make a decision on what they want to do and how they want to go about it," he said.
AAMC is also adopting digitization within their service proposition.
"So if an insurer doesn't have the wherewithal or the investment, or the appetite to build or engage in a digital capability in claims they can get that as part of their service proposition by engaging us," he said.
Lukich would also like brokers to help push insurers along this digital path. He said sometimes broker led claims that are lodged with insurers can take many days bouncing around an insurance company's internal claims department.
"Invariably the job is often 10 days on from the date of accident to when we get appointed. Brokers can get very frustrated when an insurance company hasn't got their motor claims assessing process running efficiently slick when it comes to a broker-initiated claim," he said.
If a broker-initiated claims process is wisely digitised, AAMC could start working on claims much earlier.
"What we want to bring to the table at ClaimsTech is the message that as insurers accelerate their digitization in the claims space, that they bring on board key suppliers that carry out technical and customer services functions and involve us early in their digital strategy," he said.
The 2022 ClaimsTech Summit Australia will take place at the Swissotel Sydney on March 03. The event will unite Australia's top insurance companies and feature panel discussions, case studies and presentations addressing the most pressing issues in claims, with the goal of promoting innovation and adapting to the changing business environment. You can register here.