How to beat back-to-work blues in insurance | Insurance Business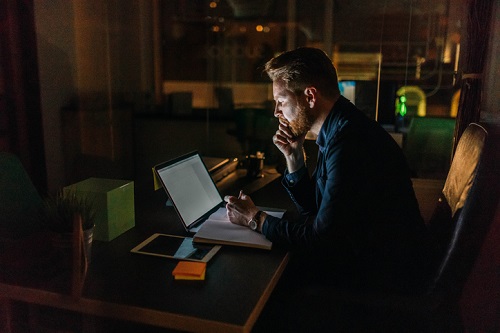 Many brokers are back in the office this week after a prolonged Christmas break – however, returning to the regular rhythm of things can be hard with several studies claiming it can even impact mental health and physical wellbeing.
"For many Australians, returning to work can be a bit of a downer, and it can provoke a case of the 'return-to-work blues'," says clinical psychologist, Dr Stan Steindl. "This is a really common experience and we can forgive ourselves for going through a little bit of the blues."
In fact, one recent study found that 44% of adults report suffering from the January blues and it's having an impact on motivation – the same study found that 52% of workers felt they would only be in the office physically but would not be present mentally.
Robert Cooper is the director of CPR Insurance Services and, after more than 35 years in the industry, he still finds himself struggling to get back into the swing of things after Christmas.
"To be perfectly honest, I really struggle to get motivated after the Christmas and New Year break, and it's probably because I do not get much of a break as a business owner," says Cooper. "Even this year, we hired a holiday home for a week and I found myself working most of the time."
It's a common complaint from busy brokers, who often put the needs of their clients first, even over the festive period.
"We are in growth stage and don't want to let our clients down," explains fellow CPR director, Mandy Cooper.
However, having recognised a pattern, Robert says he puts measures in place to ensure business runs smoothly in January, even if he's not operating at peak performance.
"I shift all my January accounts to the end of month so that there is some breathing space, some opportunity to relax," he tells Insurance Business.
"I basically find that sitting in the office, at least seeing the work in front of me, starts me up again but admittedly slowly," he continues. "Then seeing things become more and more urgent starts to increase the adrenaline, particularly towards the end of January, and then from February it is full speed ahead until Christmas Eve again."
Cooper isn't the only one who plans ahead – Luke De Laurence is the group e-commerce manager and Bikesure product manager for SRG Group – in addition to bumping up his caffeine intake, De Laurence says he gives himself something to look forward to in order to keep his motivation levels high.
"I like to book in some annual leave between the start of the year and Easter, even just a few days and even if they will just be spent locally,' he tells Insurance Business.
"It helps shift the focus away from looking at the New Year as this big daunting thing – instead, there is a less intimidating stretch of work to get through until the next bit of down time and I'm motivated to be on top of everything so I can enjoy it properly."
Marsh broker and YIPS Australasian president Katie Stephenson also says it's easy to let productivity take a dip on the return to work – but she too puts measures in place to keep things on track.
"It's the break in routine that kills the motivation," she tells Insurance Business. "My hot tip? Make appointments and schedules before you break."
Planning ahead and being organised, she says, helps her jump straight back into business and avoid the January blues or guilt of not getting enough done.
"I love a good list, so I make certain I have at least two weeks' worth of appointments and 'to dos' to action for when I return," she says. "It kicks me back into drive before I have a moment to consider how good my holidays were."