Howden teams up with Unicorn Risk Solutions | Insurance Business Australia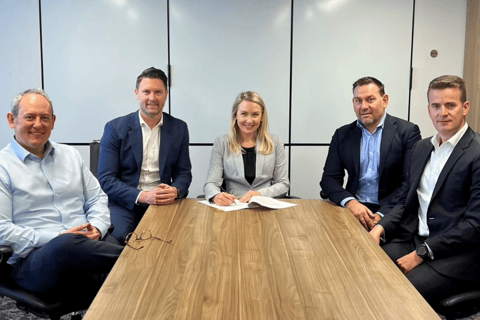 International insurance broker Howden has partnered with Perth-headquartered insurance broking firm Unicorn Risk Solutions to extend its expertise and presence in West Australia (WA) and the Australian and broader Pacific markets.
Unicorn Risk Solutions is a privately-owned insurance broking firm that delivers solutions for complex risk scenarios.
Eddy Pope, director of Unicorn Risk Solutions, said the partnership will boost the firm's rapid growth and quality of service.
"A partnership with Howden provides the next natural step in Unicorn's evolution. With Howden, we get all the benefits of working with a large global broker, combined with the responsiveness, speed of innovation, and specific know-how of a local broker," Pope added. "Howden's people-first and client-centric approach, combined with their obsession to provide world-class solutions and service, fits perfectly with Unicorn's culture. We are confident that the depth, breadth, and scale of Howden's capability will bring real benefit to our clients."
Read more: Howden Group to launch platform for insurance start-ups
Matt Bacon, CEO of Howden Pacific, commented that Howden's expansion in WA enables it to continue building its platform across the broader Pacific market.
"Brokers can only represent their clients' interests properly when they understand them intimately. When it comes to Western Australia, Howden is delighted to partner with Unicorn Risk Solutions, whose brokers have been immersed in the Western Australian insurance market for decades. This is a high-class operation that demonstrates genuine care for their people and a real passion for their clients and markets," Bacon said.
Aside from teaming up with another insurance broking firm, Howden recently acquired TigerRisk Partners, creating what it believes is a "much-needed fourth global player in the reinsurance market."