Hull KR forward Mose Masoe calls for scrutiny of insurance system | Insurance Business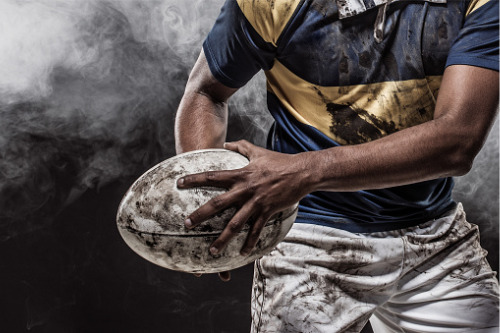 Former Samoa international rugby league player and Hull Kingston Rovers forward Mose Masoe, who suffered a severe spinal injury last year, has urged the Super League to look into its insurance system to protect players at risk of "life-changing" injuries.
Masoe, who previously played for the Sydney Roosters and Penrith Panthers before making it to the Super League – the top tier for rugby league in Great Britain - was paralysed from the chest down after one of the three artificial disks in his neck gave way during a tackle on January 12, 2020. During his gruelling recovery, Masoe has reflected on the financial stress the injury has caused.
The Sun UK reported that Masoe is not a UK citizen, so he and his partner, Carissa, are not entitled to personal independence payment and carer's allowance, respectively. As a result, they might return to Australia with their three children.
"As much as I'm positive in trying to get better physically, it's more about the battles ahead. What does life hold beyond this year? Simple answer, we don't know. I don't know what job I'll be able to do if I can do one at all," Masoe said, as reported by The Sun UK.
"It's been an eye-opener, it's scary. I haven't thought about it as I'm so focused on my rehab. I've lived day by day. You try to grind through and try to get a finger or a toe moving."
Masoe is now calling for scrutiny of the Super League's insurance system after finding out that his insurance payout will be a maximum of only £50,000.
"The insurance situation isn't looking really good at the moment. That needs to be changed in the game. As a player, even with an injury, that's life-changing like mine, we should be looked after. Besides death, what's happened to me is the second-worst fate," he said.
"What may come next has been a reality check. Insurance could mean something. It could mean nothing. We've no idea, but it's something that needs reviewing in our game."