"I don't think we, as a broking fraternity, talk about it enough" | Insurance Business Australia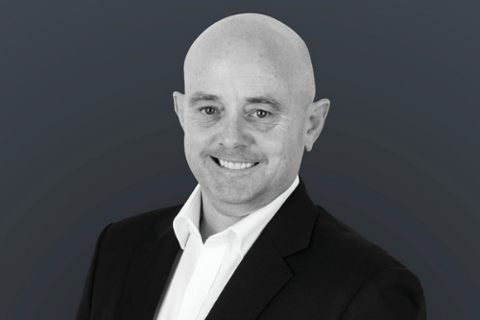 A lot has been said about the current challenges and changes amid the industry, but there's one aspect – the most crucial, no less – of the general insurance broking profession that Insurance Advisernet managing director for Australia and New Zealand Shaun Standfield (pictured) believes isn't getting as much talk time as it should.
"I think brokers need to be more on the front foot about telling everybody what an important role an insurance broker does for you," Standfield told Insurance Business. "An insurance broker's role is to act in the best interests of their clients and not in the best interest of the insurance company. It's very different to the direct model.
"We need to make it clear that brokers are actually acting as your advocate, not only in the placement to make sure you got the right insurance, but also in the times of claims. And I think the statistics bear that out."
The MD was referring to the recently published Australian Financial Complaints Authority (AFCA) complaints numbers in relation to general insurance. According to AFCA's data from July 01, 2020, to June 30, 2021 – as highlighted by Insurance Advisernet on social media – only 309 (less than 2%) of the nearly 17,000 complaints against general insurance were against insurance brokers or advisers.
Standfield stressed: "As an industry, we should be really proud of that number, and we should promote it more. The more people promote it, that gets the message out to the broader community. My ultimate aim is for people that run a business to get the right advice. And whether that's through Insurance Advisernet or another broker, that's fine by me.
"As a broking fraternity, we need to make it blatantly obvious why you should use a broker and have a broker in your corner. It's not because of the price – it's the choice we offer, but also importantly, the claims advocacy piece. Ultimately, if you've got the right policy and you get the claims advocacy right, you won't have the complaints because they've got the right policy. That's the message we need to get across."
On LinkedIn, the authorised representative group shared what Standfield considers "great news," emphasizing the 1.8% figure in an infographic that has now been viewed thousands of times.
Read more: Outgoing NIBA chief Dallas Booth on what makes him "massively" proud
"I think this is just a testament to what a great job brokers do," asserted Standfield when he sat down with Insurance Business. "I just don't think we're getting that message out enough to the broader population, because all the consumer sees is direct insurance ad after direct insurance ad. But that doesn't necessarily mean they get the right outcome. Just because you've got a policy doesn't mean it's the right policy for you.
"The role of a broker is to deliver personal advice. The key words there are 'personal advice' – we tailor the policies to meet the personal circumstances. If you sell a policy with general advice only, it may not meet particular personal circumstances. And that's when complaints arise, because people bought the insurance thinking they're covered for all their circumstances, and the reality is they're not. I think that's the anathema in the whole system at the moment."
Standfield added that, in his view, a lot of the industry reforms are making it harder to offer insurance with just general advice.
He explained: "I think giving personal advice and truly understanding the needs of your clients is ultimately what the reforms are about. Because if you truly understand the needs of your clients, you can help put a bespoke programme together. Also, the other thing brokers offer is choice, and that's choice of market."
Insurance Advisernet, for instance, deals with more than 100 markets.
"Ultimately our role is to find the best market to meet the client's needs," noted Standfield, whose camp has 185 advice practices in Australia. "Maybe the public's perception is there are only four or five insurers. The reality is, we have access to over 100 companies that can fulfill your insurance programme. And that's a big difference. So, ultimately, it's about brokers being proud of what they do to assist their clients.
"I think that needs to be what we talk about collectively as an industry. This isn't just an Insurance Advisernet play; this is more as I'm proud to be part of the general insurance broking community. And I think everybody that works in broking should be very proud of the role they play. We shouldn't be afraid to talk about what we do. I don't think we, as a broking fraternity, talk about it enough."