Insurance's shift from grudge purchase to enabler | Insurance Business Australia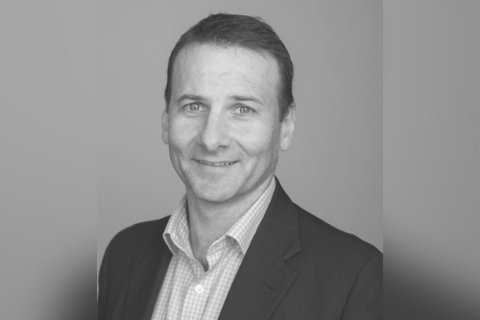 Queensland-based broker Tony Venning (pictured), founder and managing director of Crucial Insurance and Risk Advisors, believes insurance is not as much of a grudge purchase as it used to be.
"I would argue that's changing in the current environment where insurance is becoming an integral part of contractual terms and conditions much broader than just liability," stated Venning when he sat down recently with Insurance Business.
"Particularly in the technology sector, if somebody wants to be a supplier to a top-tier firm or in the corporate space, they need not only to have public liability insurance but also demonstrate they've got a certain level of professional indemnity and cyber insurance. They have to demonstrate they've got controls in place."
The industry stalwart, whose career began in 1993 within an insurer's claims team, continued: "The thing that's changed from a grudge purchase is it's turned into an enabler. So, we'll have clients talk to us about, 'I need you to get me that insurance, because unless I have that I'm not going to be able to get on the shortlist for this X million-dollar contract'.
"I think that's where, as a profession, we're certainly moving up the value chain in terms of who's on our clients' speed dial list of suppliers and advisors."
Venning explained that if a brokerage can deliver the insurance solutions in what is a tough market, then it becomes an enabler because, through it, clients can have increased revenue and opportunity.
"That's the way I've certainly seen a shift," he said, "that [clients] highly value the ability to be able to get them terms that they require for their contractual terms and conditions. In current times, I think the value of a broker, the value of our profession, without a doubt, comes to the fore.
"I think it's where relationships – both with clients and insurers, but particularly with clients – are solidified, because generally in this type of market you'll find a client in desperate need of a solution."
Read more: "When capacity is difficult, that's when relationships really matter"
Additionally, in Venning's view, the biggest challenges present the biggest opportunities. And a discussion around industry challenges wouldn't be complete without the mention of the hard insurance market.
The MD asserted: "Certainly the hard market is a challenge for all of us, but it presents an opportunity for brokers who over time invested in their craft, invested in their education, invested in their knowledge of the market, invested in their understanding of the risk, because once you have that, then you'll excel in a hard market.
"You'll prosper from the point of view that there's the need for those specific services over and above being a transactional broker or a box-ticking exercise, for example, and your services and skills come to the fore. I think that's a big thing in this current market."
For Venning, though, there's an even bigger challenge than the far-from-softening market.
"From my perspective," he told Insurance Business, "the toughest challenge right now is that around the emergence of digital risks, and how the insurance industry is still trying to evolve with that. And as digital and technology underpins everything we do, the insurance sector, I think, is trying to play catch-up to craft and underwrite products that meet the need in what is an ever-changing world.
"Operating in what is becoming a very restricted and tight technology market is definitely the toughest challenge because of the relative immaturity of the evolution of digital insurance products like cyber and IT liability. Whereas your property & casualty matured over many years, and reinsurance arrangements matured over many years."
Read more: Tokio Marine Group issues apology after unit hit with cyberattack
Venning believes the real challenge is trying to meet what is an ever-growing need with what is still very much a developing insurance market for technology.
He added: "When you think of property & casualty, it's always been fairly geographically limited. Whereas with cyber, the risk aggregation has nothing to do with geographical boundaries. So, when you consider events that could arise from something like an Amazon Web Services or a Microsoft operating system being compromised, then the aggregation is huge.
"And when I say 'catch up', I'm also talking about insurers now demanding cyber risk security at a level which is just starting to be enforced across the board. Things like multi-factor authentication is now [required] – if you don't have it, you're not getting the coverage you need."
"And now, certainly through this renewal season, this cycle, a lot of clients are getting the reality that cybersecurity is no different to physical security," Venning went on to note. "If you don't lock your building or you don't have fire protection in place, you're not going to get covered. Now it's that catch-up in place where historically, when cyber was first being rolled out, it was relatively easy to get with minimal controls.
"Maybe three to five years ago, it was going back to some fundamentals like what is cyber and why do you need it; it's not that conversation anymore. The conversation shifted around 'these are the minimum security controls you have to have in place' and clients being much more understanding of the fact that they need it."
The Crucial Insurance boss pointed to the growing awareness among businesses that such controls are necessary not just for insurance but simply for good governance and good risk management.
As for brokers' role in the whole equation, Venning had this to say: "Broking, to me, is very solution-orientated, and clients recognise that. I've been lucky to have some great clients where you're not sort of a grudge purchase, you're not necessarily evil; you're a key advisor to their business, to their association, to whatever it is. You're seen as a key advisor, and that's a very rewarding job."