"I see a psychologist," says CEO of international brokerage | Insurance Business Australia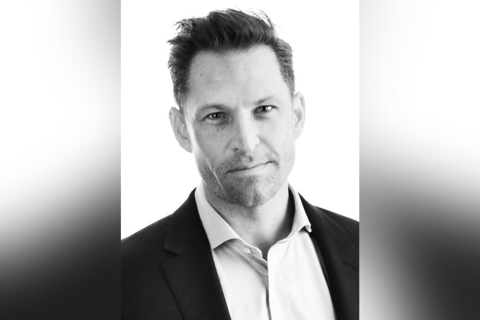 "I am more than happy to be vulnerable and talk about my own mental health issues," said Andrew Fluitsma (pictured above), CEO of Honan Insurance Group. "I see a psychologist, a counsellor, probably once every two weeks."
Fluitsma openly made the admission during an interview with Insurance Business TV about his firm's new partnership with Melbourne-based suicide prevention non-profit PukaUp.
"I never thought I'd ever do that because it was always, 'Well, I don't have anything wrong with me,' said Fluitsma. "But there are sleepless nights when you're dealing with something, for example, mergers and acquisitions, and the stress can impact on your own family."
Work pressures build up, he said, even though they might be considered a normal part of a high-pressure job.
"You don't actually understand the impact until you sit down and talk to someone about it and understand your own behaviours," he said. "As Wayne [Wayne Schwass] from PuckaUp says, figure out what's inside that toolbox that's going to keep your head straight and going to stop any sort of explosions - it's just a tune up."
Read more: Mental health and insurance: More progress needed
Former North Melbourne and Sydney Swans AFL player Wayne Schwass founded PukaUp. Schwass has become a leading mental health advocate after speaking publicly about his own experiences with mental health conditions in 2006.
According to Schwass, his non-profit's vision is to "create the environments for every person to have authentic and genuine conversations about mental health and emotional wellbeing".
Honan partnered with PukaUp to launch the Foundations of Wellbeing program which is designed to equip businesses and their employees with the tools and strategies to proactively manage their individual health and wellbeing.
Schwass devised the program based on research from the University of Melbourne's Centre for Wellbeing Science. Honan is the first business to participate.
"I really, really enjoy my time with my counsellor every couple of weeks," said Fluitsma. "It's something you've just got to get on the front foot and go and do."
The CEO said these sessions are just as important as general health checks with a local GP.
"It's an ongoing thing," he said. "I am proud to admit that that's what I do, and I think it's made me a better performer."
Fluitsma said the counselling sessions are a valuable opportunity to speak really openly about how he feels. For his colleagues, he said, the benefits are that he now has "a softer edge to take feedback." He also finds it easier to apologise to people and empathise with them.
"I think that is a really sustainable way of looking after your mental health," said Fluitsma.
The counselling sessions build on an already open-minded approach to his CEO role. Fluitsma's biography page on Honan's website refers to one of his favourite quotes: "If you're the smartest person in the room, you're in the wrong room," said Confucius, the fifth century B.C. Chinese teacher, philosopher and political theorist.
The COVID-19 pandemic raised awareness of mental health issues around the world. At the height of the pandemic, a report by Allianz found that four in five Australian employees wanted their employers to address mental health in the workplace.
The Allianz Future Thriving Workplaces report also highlighted an 80% increase in Allianz workers' compensation claims costs related to mental health, rising an average of 22% year-on-year since 2017.
A number of financial services companies, including insurers, have initiated mental health programs for their employees or partnered with mental health charities. Among them, underwriting agency, DUAL Asia-Pacific.
Last year, DUAL's CEO, Damien Coates, took part in a CEO Skydive for the benefit of mental health research not-for-profit organization Black Dog Institute - despite his absolute fear of heights.
Read more: Damien Coates to take mental health advocacy to new heights
Coates, who also admits to his share of mental health struggles, has raised tens of thousands of dollars for the charity.
"By 2012 I was travelling 40 weeks of the year for work," said Coates in an interview with Insurance Business. "I was constantly jet-lagged and exhausted. I was having panic attacks, I was down and I felt hopeless."
Coates said having the courage to seek help made his everyday life manageable again.
"Communication is the key thing for me – speaking with a psychologist, friends and family, because I believe nothing good comes from keeping it inside," he said.