IAG announces quota share with Swiss Re, Munich Re and Hannover Re | Insurance Business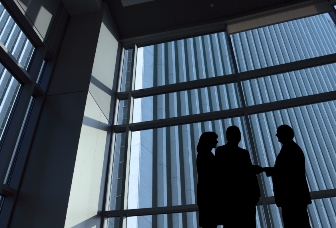 IAG
has announced that it has entered into three quota share agreements with international reinsurers.
The deal will see IAG share a combined 12.5% of its consolidated business from 1 January with Munich Re,
Swiss Re
and Hannover Re on a whole-of-account-basis covering IAG's consolidated business in Australia, New Zealand and Thailand.
The reinsurers will receive a combined 12.5% of IAG's consolidated gross earned premium and pay 12.5% of claims and expenses as part of the deal, which builds on a 10-year deal with
Berkshire Hathaway
. The Berkshire deal has been in place for two years.
IAG will receive an exchange commission, with the majority paid in the form of a fixed fee as a percentage of premium, with an additional element in the form of a profit-share agreement dependent on IAG's future profitability.
The three deals have an average initial running time of five years, but Nick Hawkins, IAG's chief financial officer, told a briefing that the insurer sees these deals as long-term relationships that will benefit IAG.
"There are a number of positive financial effects for IAG from these transactions," Hawkins said. "They reduce our earnings volatility, effectively converting insurance risk into a fee-based income stream and remove downside exposure in the process. In addition, the profit-share mechanism we have in place preserves significant upside earnings potential for our shareholders."
The agreements are designed to reduce earnings volatility by trading some insurance risk for a more stable fee income stream. The deals will also see IAG reduce its need for catastrophe reinsurance and reduce exposure to volatility in associated premium rates.
Peter Harmer
, CEO and managing director of IAG, told a briefing that the firm has "no immediate plans for any further transactions."
"In combination with the existing Berkshire Hathaway agreement we have now removed downside earnings risk from 32.5% of our underwriting business," he said. "We believe this is a very satisfactory outcome, as we emerge a much more capital-efficient organisation."
Related stories:
IAG buys additional $1 billion in reinsurance cover
Major insurer announces $500 million 'strategic partnership'