IAG celebrates NAIDOC Week | Insurance Business Australia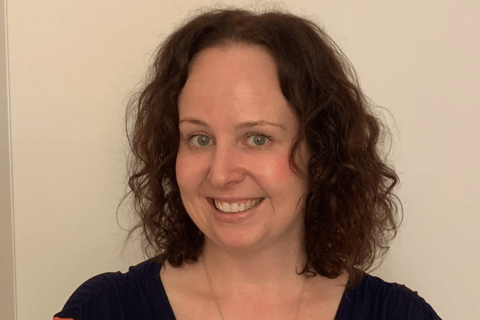 NAIDOC Week celebrations are taking place across Australia and Insurance Australia Group (IAG) is holding NAIDOC quizzes in each state and territory to increase both awareness of First Nations culture and also engagement with the company's new Reconciliation Action Plan (RAP).
"We believe IAG and the business community can play a role in working towards reconciliation," said Brooke Pettit (pictured above), IAG's executive manager for sustainability.
The RAP covers 2022-2025 and is IAG's fourth since launching the initiative in 2013. Pettit said the plan is part of her company's Indigenous Engagement Strategy that supports and drives collaboration with First Nations peoples in Australia and the Māori in New Zealand.
"We believe public commitments are important to demonstrate leadership and encourage others - including our shareholders, business partners, customers and the broader community - to consider ways in which we can all embrace and promote respect, trust and positive relationships between Aboriginal and Torres Strait Islander peoples and the wider Australian community," she said.
The latest RAP was launched in June and includes initiatives to combat indigenous incarceration and climate change.
"These initiatives, among many others, show IAG continuing to invest in long-term and constructive partnerships with Aboriginal and Torres Strait Islander peoples and communities to effect substantive change for reconciliation," said Karen Mundine, CEO of Reconciliation Australia in response to the plan.
Read next: "We have a brilliant Indigenous population": Broker tells government to listen to First Nations
"Our RAP includes a range of actions across areas including employment, professional development and procurement," said Pettit. She said the RAP also aims to consider some of the "bigger issues" impacting First Nations peoples that are also facing the insurance industry.
Pettit said the very high rate of incarceration for Aboriginal and Torres Strait Islander peoples is not only a significant issue for Australia - it also has insurance implications.
"We believe there is a role we can play, which is led by First Nations perspectives, in supporting initiatives that reduce the likelihood of Aboriginal and Torres Strait Islander peoples becoming part of the criminal justice system, while also reducing the incidence of crime," she said.
Pettit said integrating climate change initiatives into the RAP was a logical step.
"We see the impacts of climate change and severe weather firsthand when we are on the ground helping our customers and their communities," said Pettit. "For us it was a natural fit to then look at how we could channel some of our carbon offset program to projects led by Aboriginal and Torres Strait Islander communities," she said.
Pettit said this helps her company deliver on climate commitments and also provides economic and social benefits to the First Nations communities running these projects.
The RAP plans are developed, she said, through extensive consultation with IAG's First Nations team members, non-Indigenous allies and external groups, including First Nations community partners such as CareerTrackers, Jawun and Just Reinvest NSW.
"Importantly, IAG takes a First Nations-led approach to its RAP initiatives," said Pettit.
Pettit said her company has many achievements since launching RAP in 2013.
She includes support for the Uluru Statement in 2019 and the CGU Kayku Kumpa business grant and mentoring program in 2019 and 2020. Pettit added that this program was formed by the 2016 research: Protecting our First Australians: risk exposure and insurance coverage in Australia's Indigenous communities.
Other initiatives, said Pettit, include the ongoing Acknowledgement of Country billboards for NRMA Insurance on Australia's major east coast roads.
Read more: IAG's latest Reconciliation Action Plan to address Indigenous incarceration and climate change
IAG also supported the launch of a learner driver program in the Mount Druitt area of Sydney in 2021 to help young Aboriginal and Torres Strait Islander Australians gain drivers' licences. Forty (40) First Nations people, she said, have taken part in the program.
For the last decade, Pettit said her company has offered indigenous internships and also volunteering opportunities for its own staff. Almost 120 interns have worked with IAG during their university holidays. A partnership with Jawun has provided IAG staff volunteering opportunities with indigenous organisations across the country. Nearly 300 staff have volunteered.
Another RAP goal, Pettit said, is 3% Aboriginal and Torres Strait Islander employment at IAG. According to figures from 2021, 1.5% of IAG's workforce identifies as being of Aboriginal and Torres Strait Islander background.
"We are working towards [that goal], through our First Nations Inclusion Plan, which includes the attraction, recruitment, retention and leadership development of First Nations people," she said.
Suncorp, QBE and the international brokerage Marsh are among other insurance companies that have launched RAP initiatives in recent years.
For NAIDOC Week, IAG provides Aboriginal and Torres Strait Islander staff members with cultural leave to participate in any of the week's activities.