IAG faces lawsuit over business interruption insurance | Insurance Business Australia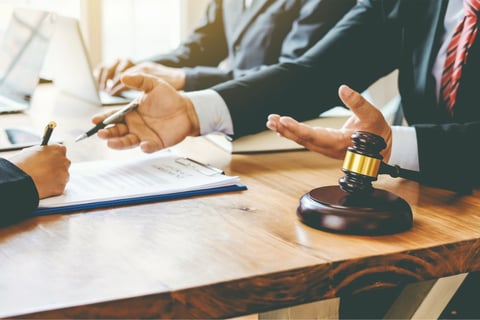 Many insurers have been facing business interruption (BI) lawsuits since the COVID-19 pandemic forced businesses to close down physical stores and offices last year – with Insurance Australia Group (IAG) the latest insurance provider to face a class action lawsuit about pandemic wording for BI insurance.
Law firm Quinn Emanuel Urquhart and Sullivan revealed via the Australian Financial Review (AFR) that it plans to file a class action against IAG in the Victorian Supreme Court by the end of 2021, driven by losses allegedly suffered by IAG shareholders due to an $800 million drop in the insurance giant's market capitalisation following one announcement about the policy wording problem and capital raising.
In July 2020, IAG announced a $100 million provision for potential COVID-19 claims, including those from potential BI, landlords, and other insurance classes. In November, the insurer lost the NSW Court of Appeal case about Quarantine Act wording on BI insurance, forcing it to ramp up the provision to $865 million "to reflect the potential impact" of the judgement. It also raised $750 million in capital.
The law firm alleged that IAG failed to update the wording of its policies and did "not adequately inform the market about the potential consequences of this blunder."
Quinn Emanuel partner Damian Scattini argued that IAG had sold policies with "a useless exclusion" for years, adding: "When the pandemic hit, instead of admitting its error, IAG doubled down, misleading the market about its true exposure," as reported by AFR.
Read more: IAG updates FY22 perils claims costs following severe SA storms
The insurance industry continues to battle BI-related lawsuit after lawsuit, with the second BI test case comprising nine small business claims from different business sectors and locations lodged with the Australian Financial Complaints Authority (AFCA) as part of its dispute resolution process.
In October 2021, policyholders and insurers brought appeals to the Full Court of the Federal Court of Australia (Federal Court) following Justice Jagot's decision to uphold the arguments advanced by insurers in eight of the nine matters in the test case.
Jagot found that the cover had been triggered, but noted substantial issues around whether the policyholder could prove any relevant BI. In a separate case, the court ruled that insurers could not rely on a section of Victorian property legislation to exclude liability.
In November, the Federal Court concluded hearing appeals in the second COVID-19 BI test case and reserved its judgement, which is expected to be announced by the end of 2021 or shortly thereafter.