IAG goes to court over business interruption dispute | Insurance Business Australia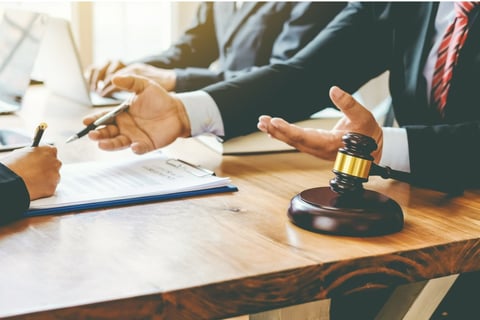 Insurers' battles over COVID-19 business interruption (BI) issues are not over, with Insurance Australia Group (IAG) officially facing a class action lawsuit.
In November 2021, law firm Quinn Emanuel Urquhart and Sullivan announced that it would file a lawsuit against IAG in the Victorian Supreme Court due to losses allegedly suffered by IAG shareholders due to an $800 million drop in its market capitalisation following an announcement about policy wording and capital raising. Now, it seems the law firm's plan is gathering momentum.
In a recent Australian Financial Review (AFR) report, the law firm claimed that IAG failed to update its policies' wording and "did not adequately inform the market about the potential consequences of this blunder."
IAG confirmed that it is facing a class action lawsuit in the Supreme Court of Victoria on behalf of individuals who acquired shares in the insurer from March 11, 2020, to November 20, 2020 (inclusive) regarding its disclosure of the impact of COVID-19-related BI claims. It aims to defend the proceeding.
Read more: IAG publishes preliminary financial results for FY22
Quinn Emanuel Urquhart and Sullivan partner Damian Scattini claimed that IAG had sold policies with "a useless exclusion". Additionally, when the COVID-19 pandemic began, the insurance giant allegedly misled the market about its true exposure rather than admitting its error.
In some BI insurance-related court cases last year it was revealed that some business insurance policies referred to exclusions covered by the Quarantine Act of 1908 even though it was already repealed and replaced in 2015 by the Biosecurity Act. As a result, the New South Wales (NSW) Court of Appeal rejected insurers' argument that the reference to an expired act did not change the clear intention of the policy to exclude pandemics.
In July 2021, IAG saved a $100 million provision for potential COVID-19 claims, including those related to BI, landlords, and other insurance classes. However, in November, it increased the provision to $865 million "to reflect the potential impact" of the NSW Court of Appeal's judgment on the case related to the Quarantine Act wording on BI insurance. It also raised $750 million in capital.