IAG head opens up following FY18 results | Insurance Business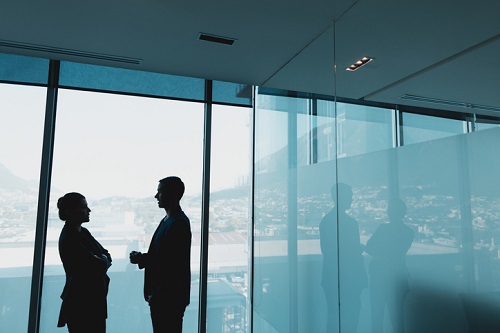 IAG head Peter Harmer opened up about a range of challenges facing the firm yesterday after the major insurer released its FY18 financial results.
Discussing a range of topics including the Royal Commission, the recent departure of legal counsel Chris Bertuch, and the company's exit from Asia, CEO Harmer said IAG had kept customer outcomes at the centre of its strategy.
Referring to the Royal Commission, Harmer said IAG would be as supportive as possible in the hopes of repairing strained consumer relationships.
"This work that the Royal Commission is doing is actually a really good opportunity for a reset of the financial services sector's relationship with consumers," Harmer told media representatives. "We think that the outcomes are going to contribute to an improved level of trust between consumers, the Australian populous, and the financial services sector."
Harmer also confirmed that IAG had received a request for information from the Royal Commission just last week and said information had been returned within the deadline.
When asked what the request was in relation to, Harmer said it was fairly general and had been received by a number of other participants in the market.
"It's quite general in nature and looking for data by product, by channel and then some claims data as well," he said. "Our team was able to meet the deadline the commission had given us and I think our ability to bring all that data together across multiple years, multiple brands, multiple channels, and multiple technology systems is testament not just to the quality of work our team is doing but the investments we've made in our data and our data analytics capability over the last few years."
Unsurprisingly, former chief legal counsel Chris Bertuch was also brought up in conversation – along with suggestions that the timing of his departure may have harmed the firm's reputation. However, Harmer was quick to respond.
"I'm not terribly interested in perception, I'm more concerned about what we're doing to meet the needs of our customers and to support our staff," he said. "We can't always control these circumstances and Chris had been in the role for a number of years (…) and during that period he decided that he would seek some great opportunities elsewhere. He goes with our blessing, he served us extremely well and I can tell you his departure has not been at all disruptive."
Discussing the sale of the company's Asia assets, Harmer said that when IAG originally entered the market around 10 years ago, it was based on a belief that growth in the mature markets of Australia and New Zealand would be hard to achieve while the Asian markets might present a better growth profile.
"Our learnings over that time was that the assets that we're importing into those countries could actually improve the insurance businesses that we partnered with - but in fact they weren't going to drive the kind of growth profile we were looking for," he explained.