IAG looking to insurance, and beyond, for its future | Insurance Business Australia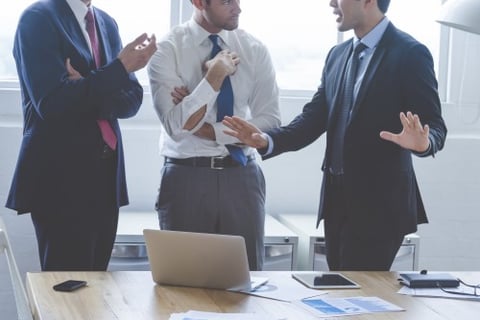 Earlier this week we reported that one industry leader believes insurers could disappear thanks to shifting dynamics within the industry.
So, for incumbents, could looking to work with customers beyond the insurance industry be the answer? One major insurer seems to think so.
Speaking at the inaugural Insurance Business Insurtech Summit, held this week in Sydney, James Orchard, executive general manager – innovation at IAG, said that the insurance giant is starting to look beyond its borders to work with customers as the firm continues to use technology to drive customer service.
"What we are starting to have a play with at IAG now is how we can extend that superior customer service into areas that relate beyond the insurance transaction," Orchard told attendees. "How can we start to use the other assets that we have, whether it be our brands, customer reach and data, or our supply chain, to start to offer services that increase the frequency of interaction?"
Orchard pointed to the example of purchasing new vehicles. He said that IAG is one of the largest buyers of new vehicles in the country, purchasing between 50,000 and 75,000 new vehicles annually as a result of claims.
"We have massive buying power," Orchard continued. "How can we come up with an intuitive new platform that might be able to link some of those benefits to the customer?
"Then we can use all of our vehicle data - we do NCAP safety ratings at our vehicle centre out West - how can we compile all these data points together to start to offer services, information beyond that which ultimately might lead back to an insurance transaction at some stage but gets the interaction with the customer happening a lot further down that process?"
Orchard stressed that there is a customer journey linked to every transaction and, for IAG at least, becoming more involved earlier in the buying process is something it is looking to. The firm has re-evaluated its customer segmenting models to become more sophisticated, Orchard said, which has helped shift thinking at the industry giant.
"We have taken that [segmentation process] back all the way to the beginning of the journey and said what are the customer's hopes, aspirations, their needs beyond buying and insuring an asset?" he explained. "It's very much about starting to get IAG thinking about how we can start playing in those decisions at the start of a customer's journey as opposed to just when they need to protect their assets."
Related stories:
Insurers could "directly control" autonomous cars
Insurance possibilities in the race to autonomous vehicle tech