IAG releases preliminary 2021 results | Insurance Business Australia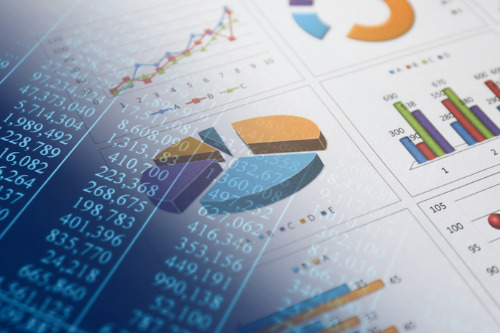 Insurance Australia Group (IAG) has released an update on its preliminary results for the financial year 2021 (FY21) and reintroduced its guidance for the financial year ending June 30, 2022 (FY22).
IAG's preliminary results for the FY21 are subject to finalisation of audit and IAG board approval. The insurance giant expects its final FY21 results to include the following features:
Gross written premium (GWP) growth of 3.8%, including a 2H21 growth rate of 3.9% and negligible 2H21 GWP COVID-19 impacts;
Net earned premium of $7,473 million, growth of 1.5% on FY20;
An underlying insurance margin of 14.7% (FY20: 16.0%), including a second-half result of 13.5%;
A reported insurance margin of 13.5% (FY20: 10.1%);
A pre-tax gain on shareholders' funds income of $306 million (FY20: loss of $181 million);
A reported net loss of $427 million (FY20: net profit of $435 million), with a reported profit of $33 million in 2H21; and
Cash earnings of $747 million (FY20: $279 million), excluding provision changes and other items identified in the net corporate expense line, $200 million (pre-tax) of which was recorded in 2H21. IAG's dividend policy is to pay out 60% to 80% of cash earnings on a full-year basis.
Nick Hawkins, the managing director and chief executive officer of IAG, said the underlying results for 2021 followed the insurance giant's expectations. However, IAG faced challenges that have been identified and provisioned for in the preliminary results.
"We have at our core a strong insurance business with trusted market-leading brands, and we have worked hard and acted decisively to put in place changes that address these challenges and enable us to better deliver to our shareholders, employees, customers, and our communities," Hawkins said.
"I have built a strong leadership team with deep insurance and customer expertise and clear accountability for success. We have a new organisational structure that more clearly aligns the business with our customers, and we have a clear growth strategy for the future.
"The confidence we have with the business and outlook has allowed for the reintroduction of guidance for FY22, where I expect an improvement in our adjusted underlying performance from FY21."
Read more: IAG to divest interest in AmGeneral Holdings Berhad
IAG has reintroduced guidance for FY22, embedded with new executive responsibilities and less uncertainty in the economic outlook. It includes:
GWP guidance for "low single-digit" growth in FY22. This incorporates modest growth in customer numbers in Direct Insurance Australia (DIA), ongoing rate increases across personal and commercial lines, and further portfolio remediation, which is expected to constrain IIA volume growth and
Reported insurance margin guidance of 13.5% to 15.5%.
Hawkins commented: "While our adjusted underlying FY21 performance delivered an insurance margin of around 14%, I'm confident that, with the steps we have in place, we will deliver business and customer growth.
"Our direct insurance businesses in Australia and New Zealand are growing, and we expect this growth to continue as we build out our premium brands across Australia.
"We recognise that our Intermediated business has underperformed, which is why I have set specific goals for this business to simplify its structure, upgrade its risk and underwriting disciplines, further strengthen relationships with broker partners, and improve its financial returns."