IB names elite women in insurance | Insurance Business Australia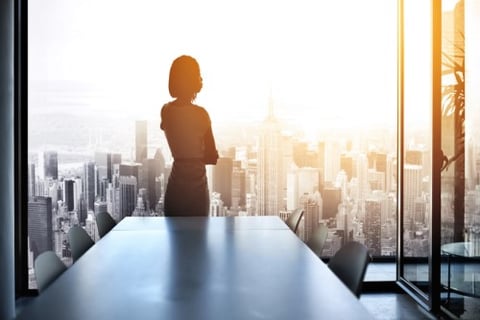 The annual Elite Women in Insurance feature has been published by Insurance Business this week, casting a well-deserved spotlight on 25 of the most important and influential female figures currently operating in the industry.
The list features a wide array of insurance professionals, from C-suite execs to up-and-coming brokers, and showcases a collection of women who are thriving in their careers.
The full list, in no particular order, is as follows:
Rita Yates | CEO, Insurtech Australia
Stepping into the CEO role in early May, Rita Yates is now at the helm of an incredibly influential organisation – one which is only set to become more important as insurtech permeates deeper into every link of the insurance value chain.
Of course, the insurtech industry remains heavily male-dominated with few women heading start-ups – unsurprisingly, this is something Yates would like to see change.
"I'd love to see more female founders – we have some great ones already, but it would be good to have more women working in the industry and, personally, I'm very interested in providing my support to up and coming female founders," she said.
Melanie Slack | CEO, Swiss Re Corporate Solutions
Heading up the Australian and New Zealand operations of Swiss Re Corporate Solutions, Melanie Slack is one of the few women steering the international strategy of a major insurer.
Having lived and worked in several continents – including North America, Europe and Asia – Slack is one of the most experienced insurance professionals operating in the Australian market.
"Over the years, I've had few role models in senior management who were women, so I am passionate about being a role model of feminine leadership to today's young talent, both male and female," she said.
Linda Ellis | Group company secretary and corporate counsel, Steadfast
An industry force to be reckoned with, Linda Ellis plays a pivotal role in guiding the strategic direction of Australia's largest general insurer broker network.
Involved in board and stakeholder liaison, corporate governance, legal counsel, strategic planning, major projects, and risk management, Linda is a director of a number of Steadfast businesses.
"I love working in insurance because every day we are helping people live their lives and run their businesses," said Ellis. "Our economy would grind to a halt without insurance and it's good to be part of something worthwhile which makes a substantial contribution to the economy."
Lisa Carter | Director, Clear Insurance
Since establishing Clear Insurance nine years ago, while six months pregnant with her second child, Lisa Carter has continued to push for professional excellence.
As a result, Carter has picked up a string of industry accolades in recent years – being named Insurance Advisernet's Adviser of the Year in 2015, earning a place on Brisbane Business News' 40 under 40 list in 2016, and picking up the prize for Authorised Representative of the Year at the 2019 Insurance Business Awards.
"I'm heartened to see the rise in young ladies joining the insurance industry ranks and aspiring to leadership positions," said Carter. "There are many different roles within the insurance industry and flexible work environments are allowing women, in particular mothers, to work in an exciting and rewarding industry."
Renee Roberts | COO, QBE
As the COO of Australia's largest global insurer, Renee Roberts has more than 27 years' experience under her belt and holds one of the most prestigious positions in the industry.
"When I joined QBE in 2018, I was fortunate to become a part of an organisation that places enormous value on female leadership, diversity, inclusion and equal opportunity for all," said Roberts.
"Since that time, I've had the opportunity to lead our operations functions through a period of significant transformation - an incredible opportunity for any insurance leader and what has been an extremely rewarding experience."
Sarah Harland | CIO, Suncorp
As the chief information officer for Suncorp, Sarah Harland led a major transformation in technology to move the firm from a product-focussed position to one in which the customer is at the centre of the business.
Harland is also a vocal advocate for supporting women and girls in technology and, as a member of Chief Executive Women, works to build the leadership, confidence and communication skills of women in STEM sector.
"There's great opportunity in the insurance industry across a diverse range of areas and I'm particularly passionate about exposing young women to the possibilities that a STEM education can open up," she said.
Monica Holland | Underwriting manager, BHSI
With more than 25 years' experience across multiple facets of the insurance industry – including broking, claims, underwriting, sales, distribution, and business development – Monica Holland has developed a broad skill set and a deep understanding of the entire sector.
In May, she joined Berkshire Hathaway Speciality Insurance as an underwriting manager and was also named as the figure head of the firm's new Adelaide office.
"Whilst insurance has historically been dominated by male senior leaders, all insurance companies and brokers are now striving for diverse, inclusive and gender balanced workplaces, so it's an opportune time for females to join, return to or progress their career in insurance," said Holland.
Samantha Hollman | COO, Steadfast
Steadfast veteran Samantha Hollman has been with the major broker network for the best part of 20 years – spending the last three in the seat of chief operating officer.
Working closely with CEO Robert Kelly and the rest of the Steadfast board, Hollman takes a key role in determining strategic direction of the entire company – both locally and internationally.
"I'm proud to have been the second employee in the company 19 years ago, backing myself to embark on any role or opportunity presented, and contributing to the growth and success of today's ASX200 listed company," she said.
Kay Jackson | Director, Simplex
Kay Jackson first got her start in insurance back in 1986, when she worked in the mailroom of FAI Insurance – fast-forward 30 years and she's now at the helm of her own multi-award-winning brokerage.
"In the insurance industry, a woman can be anything she wants to be, you just need to have dedication, passion and drive," Jackson tells Insurance Business.
Unsurprisingly, this dedication and drive has led Jackson to pick up a number of prestigious industry accolades on an individual level and she's a repeat feature on the Insurance Business Elite Brokers list.
Lyle Steffensen | National leader of care solutions, Marsh
With the Royal Commission into Aged Care currently ongoing, industry figure Lyle Steffensen finds herself as the national leader in a space which is facing a period of significant scrutiny.
Stepping into the newly created role in August last year, Steffensen is charged with strengthening Marsh's aged-care capabilities and has hit the ground running – leading informative sessions on the dignity of risk to better equip the entire industry.
"It has been a surprising and happy discovery that my so far 23-year career in insurance has proved to be so dynamic, fun, and interesting with far less roadblocks for me as a non-white, migrant woman than my original career path as a chartered accountant," said Steffensen.
Bonni Gordon | Principal, Global Risks
Since entering the insurance industry in 2006, Bonni Gordon has pushed for constant improvement in order to stay at the top of her game – however, one thing has always stayed the same.
"I believe it's important to always stick to one's principles and provide products which one believes are right for the client," she tells Insurance Business. "One is reminded of the following quote: 'The bitterness of poor quality remains long after the sweetness of low price is forgotten.'"
It's an ethos that has clearly served Gordon well – having been named several times as an Elite Broker by Insurance Business, Gordon was also crowned Broker of the Year for independent firms with under 20 staff at the 2019 Insurance Business Awards.
Kelly Butler | Cyber practice leader, Marsh
As the cyber practice leader for Marsh's Pacific region, Kelly Butler heads up a critically important, and particularly challenging function within one of the world's top brokerages.
Overseeing client advisory and placement services for cyber and technology risk throughout the Pacific region, Butler is a prominent expert in one of the most rapidly evolving spaces and serves as the senior cyber advisor for Marsh's largest clients.
Racheal Tumelty | National head of credit, surety and political risks, Gallagher
After spending almost 30 years in the credit, surety bonding and political risk space, Racheal Tumelty has risen to the top of her game and is arguably one of the most experienced professionals in her niche field.
In fact, Tumelty was named Speciality Broker of the Year at last year's Insurance Business Awards and was also featured on the most recent Insurance Business Hot List.
"The diversity of talent coming into the insurance industry continues to go from strength to strength, not only in terms of innovation and technical capability, but also the emergence of a level playing field for talented individuals and future leaders to thrive and succeed irrespective of gender," she said.
Lorna Molam | Head of commercial, consumer and affinity, Marsh
Appointed to her current role in early 2017, Lorna Molam spearheads Marsh's commercial and consumer business – a unit which encompasses a wide array of vital operations.
Not only does the firm's national AR network fall under Molam's care but so too does Marsh's Affinity brand as well as its private client services, sport, retail life, and telco businesses.
"I feel extremely proud to be a woman in a senior executive position in what has traditionally always been viewed as a man's world," Molam told Insurance Business.
Janelle Greene | GM of operations and strategic delivery, NTI
Charged with managing the execution of NTI's strategic projects across the entire organisation, Janelle Green sits in a senior leadership position within one of Australia's most well-known specialist insurers.
"I've worked in the financial services industry for most of my career with the majority of time spent in banking – but it wasn't until I started working in insurance that I gained a feel-good factor to my work," she said.
"In my time in insurance I've found that no matter what your skillset is, you can find a place to thrive. If you love numbers, economic trends and analysis, delivering strategic projects, or you simply love working with people, you can find a place in insurance to excel."
Maria Parry | CEO, Austcover
As one of the few insurance executives to have climbed the full length of the corporate ladder within the same company, Maria Parry has truly seen it all during her 32 years at Austcover.
First joining the firm as an office junior and receptionist, Parry has steadily risen through the ranks, gaining experience across the entire organisation before stepping into the top job in 2016.
During that time, she's also picked up a string of professional accolades – including the coveted Broker of the Year Award at the inaugural Insurance Business Awards – and is living testament to the career opportunities insurance can provide for driven and determined individuals.
Sarah Lyons | CEO, Gallagher
Bringing more than three decades of insurance industry experience to the table, Sarah Lyons has guided the strategic direction of Gallagher's Australian operations since she was appointed to the executive role in July 2017.
"I'm often asked why I made this choice. Simple. It's a fast paced, constantly changing environment where smart people and great ideas come together," Lyons told Insurance Business.
"I love the fact that you can take something that people perceive as being 'grey and boring' and turn their thinking on its head."
Demetra Day | Head of major accounts, Chubb
When Demetra Day was named as the inaugural head of Chubb's newly created major accounts division in October last year, she took charge of one the insurer's most important lines of business.
With Chubb rapidly expanding its reach following the ACE merger, the company created the new division to ensure large, multi-national businesses – whose custom had long served as bread and butter for the firm – continued to receive the same level of service they had come to expect.
Day is now responsible for the management of major accounts underwriting teams, global client executives, claims client relationship managers and risk engineers.
Kristy Martin | MD, Insurance Advisernet Merimbula
Since Kristy Martin first started her business from scratch at the age of 22 – and from the spare room in her parents' house – she's channelled her entrepreneurial skills into operating a successful brokerage and delivering the highest quality service to her regional client base.
Almost 14 years on – and with three other women on her payroll – Martin now heads up a fully-female advisory business and is leading the way for other women who want to break away on their own.
Unsurprisingly, she's picked up a plethora of industry accolades as she's built her business, winning NSW Business Chamber's Regional Business Award, Merimbula Chamber of Commerce's Young Entrepreneur Award, and reaching the final stages for Insurance Advisernet AR of the Year Award.
Hilary Bates | Chief claims and operations officer, Zurich
Industry veteran Hilary Bates joined Zurich in August 2016 as chief claims officer for general insurance – just two years later, her aptitude for leadership and strategic excellence led Zurich to expand her role to include chief operations officer.
Now, Bates leads a team of professionals across Australia and New Zealand which have been recognised for their outstanding ability – in fact, under her stewardship, Zurich claimed the award for the General Insurer Claims Team of the Year at the 2019 Insurance Business Awards.
"The insurance industry has given me so many unique opportunities and wonderful experiences, from travelling the world to working with supremely talented and passionate people," said Bates.
Cecilia Warren | Director of research and development, IAG
Cecilia Warren is at the forefront of innovation within Australia's insurance industry – heading up IAG's research and development team, she collaborates with external partners to deliver insights on the nexus between emerging technology and human need.
With a core focus on the themes of mobility, shelter and work, one of Warren's key areas of interest is the development of autonomous vehicle technology and she is considered an expert when it comes to the socio-political context of connected and autonomous vehicles.
"My passion is to build capability in research and STEM careers for women through 'cooperative research' where external expertise combines with internal focus to drive scalable research and capability," said Warren.
Simone Dossetor | COO, Munich Re Australia
Sitting in one of the most senior positions within major insurer Munich Re, Sydney-based Simone Dossetor determines the strategic direction of operational functions including HR, IT, facilities and projects for both Australia and New Zealand.
"I have a keen interest in strategy and innovation and believe there is much improvement in how we can better meet and respond to future customer needs," said Dossetor.
Formerly a member of ANZIIF's Women's Council, Dossetor was welcomed onto the board of the professional association earlier this year and plays a key role in controlling and directing its work.
Katie Stephenson | Business development specialist, Marsh
Despite entering the industry just seven years ago, Marsh broker Katie Stephenson has already made significant waves in the insurance world and has been identified on multiple occasions as one to watch.
In the past few years alone, Stephenson has been a regional winner of NIBA's Young Professional of the Year Award, was selected as one of ANZIIF's top five up-and-coming brokers, and has been featured on an Insurance Business Young Guns list as well as the most recent Hot List.
Further, Stephenson was also instrumental in establishing the NT branch of Young Insurance Professionals in 2014 – she then served as the Australasian treasurer and later vice president of YIPs before becoming the organisation's first female president in 2018.
Prue Willsford | CEO, ANZIIF
Industry icon Prue Willsford has sat at the helm of professional association ANZIIF for almost six years, steering the organisation's strategic direction and ensuring value for its members.
A regular feature on the Insurance Business Hot List, Willsford remains an influential figurehead for the insurance sector as ANZIIF continues to provide education, training and professional development opportunities across the Asia Pacific region.
Importantly, 2019 marks the first year of the ANZIIF Excellence in Workplace Diversity and Inclusion Award and Willsford said the high quality of submissions demonstrates the progression the industry has made in recent years.
"It's inspiring to see more women choosing a career in insurance and pursuing positions as leaders in the industry," she said.
Cecilia Hidalgo | Claims operations manager, Chubb
Responsible for driving the major support pillars for Chubb's Australian and New Zealand claims team – including admin, recoveries, TPA management, reporting, integration, projects and continuous improvement – Cecilia Hidalgo is charged with overseeing one of the insurer's most critical functions.
It's a task she certainly excels in and, under her guidance, Chubb's claims team has earned a stellar reputation in the market – in fact, brokers voted the insurer best in the Australian market for turnaround time of claims, in the most recent Insurance Business Brokers on Insurers survey.