How insurance is taking on underrepresentation | Insurance Business Australia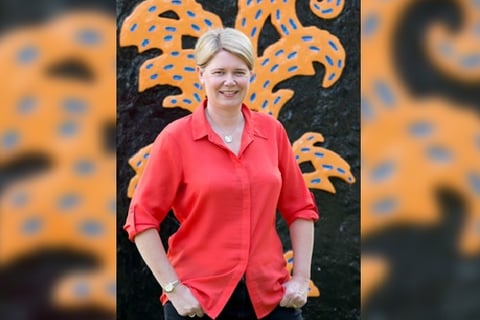 The insurance industry may have shed its reputation for being pale, male and stale but there is still significant room for improvement when it comes to diversity and representation.
According to a recent report from STEMconnector, women make up just 11% of executive officer positions and 19% of board seats – despite accounting for 60% of the overall insurance workforce.
"I think it's a problem for the financial services sector in general – women participate at lower levels but it's when you get to upper levels that you see a change in that," said Rivers Insurance's Nerida Trappett – one of the few female brokerage directors.
Of course, the industry has taken meaningful steps towards boosting representation – in fact, Diversity Australia recognises the finance, banking and insurance services sector as a leader when it comes to implementing diversity and inclusion policies.
"Many companies in this sector are also forward looking with positive bias targeted strategies for mature-aged employees, disabled and indigenous people to ensure that all employees feel engaged and included in the process," reads the organisation's website.
For Trappett, this means cultivating a caring environment, where all employees – regardless of their age, ability, gender, race, domestic situation or cultural background – feel supported.
"It's a very family culture and we're all about our people – that's the way I'd put it," said Trappett. "Our values are that we're passionate, so we jump in boots and all; we're approachable, so we always have time for each other; we're accountable, so we're responsible for what we say and do; and we're supportive, so we've got each other's backs."
The final value is around diversity.
"We believe diversity strengthens our understanding and cooperation, making our decisions better," said Trappett.
Shelley Flett, a consultant with iCare, agrees that the key to elevating underrepresented people in the workplace lies with relationships, and, specifically, how we communicate with each other.
"If we're going to challenge assumptions and break stereotypes, then we must encourage others to set aside their judgement and engage in conversations with curiosity and an openness to learn," she told Insurance Business.
"It also requires the person needing the elevation to 'be OK' with others' perceptions and not take things personally. It is up to them to take control of growing and nurturing these relationships and changing the way others see them…and part of this is how they see themselves."
Ed Cooley, executive general manager of people and performance at Suncorp, says formal policies are of critical importance – but says efforts must go beyond that.
"This comes not only from having the right policies and processes in place, but making ourselves accountable and living these values in our interactions," he told Insurance Business.
Cooley also stressed that the insurance industry, as well as its employees and consumers, will all benefit if the workforce reflects the diverse community it serves.
"It's critical to see it as a business issue not an HR issue," said Cooley. "Making a difference for such groups creates a stronger business and delivers a better working experience for everyone."
Don't miss out on furthering the debate at the upcoming Women in Insurance Sydney event.