ICA and ministers meet to tackle extreme weather risk meeting | Insurance Business Australia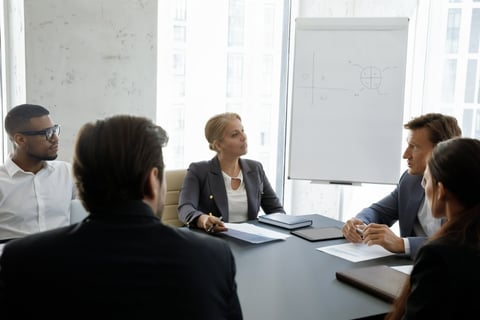 The Insurance Council of Australia (ICA), along with Federal Ministers Murray Watt and Stephen Jones and five insurers, sat down for the first hazards insurance partnership (HIP) meeting in Brisbane to discuss worsening extreme weather events that have been driving up insurance costs and plaguing Australian households.
The partnership's inaugural meeting, held on Thursday, saw attendees discuss how insurers could better work alongside the government to reduce extreme weather risks and increase resiliency. Part of the day's agenda was also how to put the brakes on rising premiums.
Today @ICAUS & #insurers joined the Federal Government in Brisbane for the first successful meeting of the Hazards Insurance Partnership to discuss opportunities to reduce #ExtremeWeather #Risk in the face of #ClimateChange.
Read on https://t.co/n9ljv4Pf9y pic.twitter.com/KKoUpe3dCe

— Insurance Council of Australia (@ICAUS) February 2, 2023
The government formed HIP in recognition of the general insurance industry's critical position in understanding and winning the country's ongoing battle against extreme weather events.
In a press release, the ICA pointed out that since the Black Summer bushfires of 2019 to 2020, Australia has experienced 12 declared insurance catastrophes and two declared significant events resulting in over $13 billion worth of claims.
Last year's catastrophes included the floodings in Victoria, Tasmania, and NSW, which the insurance council originally classified as a significant event before it reassessed the floods' growing severity.
Three years of increasingly frequent and severe extreme weather events have placed the insurance industry under significant pressure. Insurers recorded an underwriting loss of $250 million on home policies in the year to September 2022, and a $315 million loss the year before that, APRA data has shown.
These numbers have since prompted the ICA to push for measures that would reduce extreme weather risk and put downward pressure on premiums.
The HIP meeting followed the Albanese Government's establishment of the $1 billion Disaster Ready Fund – a key policy ask of the insurance council.
BREAKING: The Disaster Ready Fund has been passed by Parliament.

Up to $200 million a year will be invested in projects like flood levees, sea walls, cyclone shelters, evacuation centres and fire breaks. pic.twitter.com/enBTmTLram
— Senator Murray Watt (@MurrayWatt) November 23, 2022
"Today's discussion has been a great first step in providing a pathway on how the [hazards insurance] partnership will work, key issues to be addressed, and opportunities to be gained," said ICA CEO Andrew Hall.
"Insurers have a critical role to play in identifying the risks from worsening extreme weather, and the data we will be able to provide to government will help drive the investment needed to reduce that risk."