Industry bodies issue plea for government intervention | Insurance Business Australia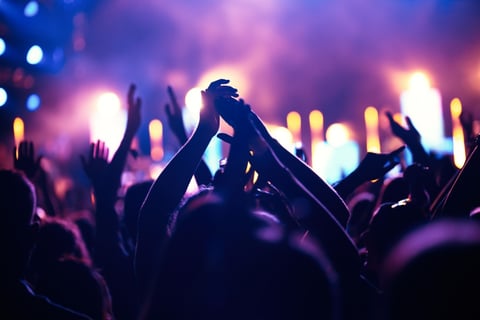 Last week, the government pledged its support for the continued recovery of Australia's film and television industry with the extension of the Morrison Government's $50 million Temporary Interruption Fund for the Film industry (TIFF) until June 30, 2022. Several Australian live music industry bodies have since responded to this announcement, calling on Arts Minister Paul Fletcher to create a similar scheme for live music and events.
Read more: Insurance Council says live events insurance impossible without government intervention
In a statement, the Australian Recording Industry Association (ARIA) said: "Following Minister Paul Fletcher's announcement today of the extension of the $50 million TIFF, the united live music and entertainment industry bodies AAM, AFA, ALMBC, AMIN, APRA AMCOS, ARIA, PPCA, LEIF and Live Performance Australia again call on Prime Minister Scott Morrison, State Premiers and Territory Chief Ministers to deliver a government-backed insurance scheme."
ARIA highlighted that since the Omicron variant hit Australia, the live music and events sector has become inundated with restrictive health orders, with the spread of COVID once again leading to mass cancellations and rescheduled events. While the TIFF was extended by $50 million, the live music and entertainment industry's requests for a similar national scheme have "fallen on deaf ears", the association stated.
"Australia now lags behind New Zealand, the UK, Germany, Austria, Netherlands, Belgium, Norway, Denmark and Estonia in delivering a solution to this issue," ARIA said. "Victoria has already delivered an insurance scheme that is now set to be tested by the Omicron-related disruptions, but a national approach is needed if the live music and entertainment industry is going to 'ride this wave', survive and play its role living with the virus."
The statement is not the first issued by ARIA which, in December 2021, called on the Morrison Government to urgently deliver a government-backed insurance scheme, as Omicron started to close down gigs, festivals and events.
Read more: Calls for national insurance scheme for live events intensify
In a feature in The Guardian, Evelyn Richardson, chief executive of Live Performance Australia (LPA) said the LPA had met with Fletcher in December to lobby for a federal scheme but that there was "no appetite" for it under current circumstances. She noted that Omicron has played out worse than anybody anticipated and that while the sector appreciates the support it has received, the government must introduce a national scheme.
"Yes the states have a role," Richardson said, "but it has been very disappointing that the federal government hasn't led and pulled the states together and worked with them. We have people that haven't been able to work for two years. Before Omicron, workers could get daily PCR tests to keep working, now they can't even get rapid antigen tests. We've fallen into an abyss … the notion is that it is all over and that we'll ride through this, but that is not the reality we're living in right now. We need support until things settle down."
The Guardian also reported that Support Act, a non-profit for the music and performance industry, received a $40 million funding boost from the federal government and has already paid out 15,000 crisis grants to roadies and crew. Commenting on the current state of affairs Support Act's CEO Clive Miller stated that "the mood is pretty desperate" as the organisation has seen a swift rise in callers reporting mental health concerns due to the lack of available work.
"The summer was shaping up to be an opportunity for people to return to work but it's all come to a crashing halt once again, and that puts enormous pressure on the artists, on crew, on promoters," Miller said. "So many of them are also testing positive, it's happening at a much higher rate than ever before. When you put it all together – the cancellations, the postponements, the new restrictions, the case rate, the low consumer confidence – it is a perfect storm on steroids."