Industry reacts to Federal budget | Insurance Business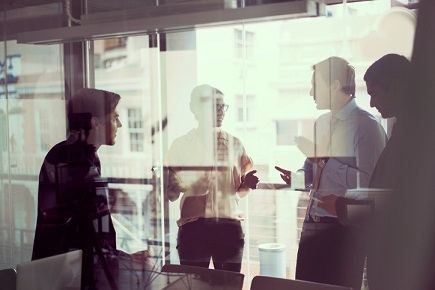 The insurance industry has had its say on the Federal budget which could have varied impacts on insurance brokers.
The
Government
announced an overhaul of the way financial disputes are dealt with, creating a one-stop-shop for external dispute resolution which could impact brokers.
The new Australian Financial Complaints Authority would combine and replace the Financial Ombudsman Service, the Credits and Investments Ombudsman and the Superannuation Complaints Tribunal in an attempt to reduce confusion for consumers, treasurer Scott Morrison announced.
NIBA CEO
Dallas Booth
said that the changes may be unnecessary.
"Firstly we are not sure why there is a need for brokers to be involved in a change of this nature, we are not sure why there is the need to have wholesale change of EDR in the first place," Booth told Insurance Business.
"There have been some instances of confusion… but I'm sure those matters could have been easily resolved without wholesale change."
Booth noted that the suggested increase in jurisdiction for the new body represents the more worrying side of the changes but NIBA welcomes the commitment from Government to consult on jurisdiction with relation to general insurance and sub-limits within general insurance which includes brokers.
Much ink has been spilled over the need for more mitigation spending from the Federal government but the industry was left disappointed.
The Government allocated just $26.1m in disaster resilience programs, well below the $200m a year recommendation by the Productivity Commission.
"The
Insurance Council of Australia
(ICA) is disappointed the Budget does not address the urgent need for a significant increase in spending on nation-building mitigation infrastructure and resilience measures," Rob Whelan, CEO of the ICA said in response to the budget.
Booth stressed that NIBA shares this disappointment.
"Government has to start taking this seriously," Booth said.
"We think they got the message out of Debbie which was yet another reminder of the importance of mitigation. It just has to be done."
Elsewhere, the Government committed $7.9m to the Australian Competition and Consumer Commission, to monitor insurance premium pricing in Far North Queensland.
Whelan noted that this investment was a "missed opportunity" for further mitigation spending.
"The insurance industry will fully cooperate with the ACCC; however, the Federal Government has already spent tens of millions of dollars on numerous reports into insurance in northern Australia, which have concluded insurers are operating in a competitive market and are appropriately pricing risk," Whelan said.
Related stories:
NIBA announces new president, board changes
Aussie insurance industry reacts to Brexit