Industry welcomes strata transparency; calls for further probing | Insurance Business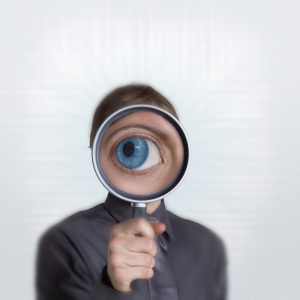 Insurers and industry associations have welcomed the NSW
Government
's proposals reforms to strata but some have called for them to go further.
Yesterday,
Insurance Business
reported on brokers' fears that the Government's plans to reform strata so commissions are no longer a source of conflict of interest do not sufficiently tackle the problem. While insurers and associations have welcomed plans for greater disclosure, a number of insurers have called for further analysis.
Peter Jones, head of SME underwriting at
Zurich
, which provides strata cover through brokers, said the insurer welcomed plans to make commissions transparent via full disclosure but called the government to expand its future views.
He explained that Zurich would like further investigation to look at the role of strata managers as authorised representatives of insurers in terms of what advice should be provided and its independence; the level of training provided by insurers to strata managers as their authorised representatives; and the contestability in insurance pricing where strata managers act as authorised representatives of an individual insurer only. It also called for the government to investigate higher excess/deductible options conflicts with the ability to earn commission income.
But Zurich noted an increase in strata insurance business being transacted via brokers.
SUU, underwritten by
CGU
, also welcomed the reforms.SUU National Manager Brad Robson said: "We support greater transparency in strata commissions and believe that this is a useful step forward in improving and understanding of how strata insurance operates. Market competition among intermediaries is extremely strong so we don't believe this will have any unintended impacts."
Asked if SUU thought the reforms went far enough, Robson said: "We are comfortable with the reforms and think the NSW Government got the balance about right."
NIBA CEO
Dallas Booth
said the association is carefully considering its position on the reforms but concerns around the "structural processes that occur in relation to insurance coverage for strata arise in most states".
"At this stage we are still doing our analysis," he added: "But as a general observation we think there is a better way for strata corporations to understand and manage their risk and insurance challenges than what currently takes place in most states in Australia."
An ICA spokeswoman said the association endorses the principle of improving transparency and looks forward to receiving further information prior to the introduction of the Bill into Parliament.
She added that the reforms related to strata insurance were a very small part of the 70 proposed changes in the position paper and focused primarily on measures to enhance existing disclosure and transparency arrangements.
Correction
Yesterday
, Insurance Business
published this
story
. Due to a technical error, one of the broker comments to which the story referred, which raised specific concerns related to CHU, was not published before the story went live. This may have suggested CHU – and by extension
QBE
– was being unfairly singled out for criticism relating to broker/strata manager conflicts of interest. This was not our intent.
We have now amended the original story to include the original comment and clarify the criticisms to which CHU responded.
Insurance Business
would like to apologise for any confusion or offence caused.