Insurance Advisernet announces winners of 2021 awards | Insurance Business Australia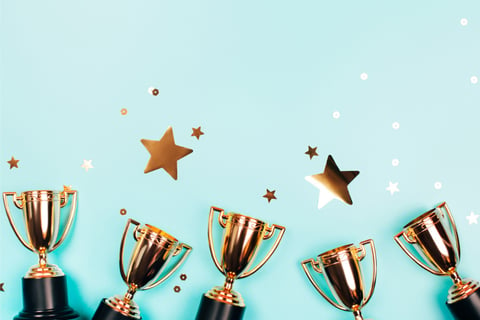 Insurance Adviser (IA) has announced the winners of its 2021 awards, with a major global insurer named Insurer of the Year.
Held online last week, the IA 2021 awards were attended by around 450 authorised representatives and industry partners who watched the virtual presentation with their teams or at various IA gatherings across Australia.
Insurance giant QBE dominated other nominated insurers during the event by taking home this year's Insurer of the Year award. NTI also brought home the bacon, winning the Underwriting Agency of the Year award this year.
Other winners this year include:
Randall Latham (Allianz), Business Development Manager of the Year;
Paul Miall (IA Australia and New Zealand), Employee of the Year;
Steve Dymond (IA Australia) and Denise Hughes (iaAnyware Pty Ltd), Chairman's Award;
Elantis, Funder of the Year;
Southern, IA Region of the Year;
Astute Insurance Services, Southern Region Practice of the Year;
Thompson Insurance, Northern Region Practice of the Year;
BurMac Financial Services, Central Region Practice of the Year; and
Astute Insurance Services and BurMac Financial Services, Overall Joint Practice of the Year.
Shaun Standfield, managing director at IA, commented that he looks forward to bringing everyone back together at their conference in the Gold Coast later next year.
Read more: Insurance Advisernet donates to Sacred Heart Mission
This year, IA also showed that it deserves recognition, most recently named Authorised Representative Network of the Year at the 2021 Insurance Business Australia Awards held online this month. Hosted by Today Extra co-host Belinda Russell, the online event saw the insurance industry celebrate remarkable achievements despite the COVID-19 pandemic.
In October, IA was named 2021 Authorised Representative Network of the Year again, this time at the Australian and New Zealand Institute of Insurance and Finance's (ANZIIF) 2021 Australian Insurance Industry Awards.
In a statement released last month, ANZIIF CEO Prue Willsford said the event highlighted the "incredible work organisations and individuals are doing to make a difference in the community."