Insurance Business Australia reveals 2021's Young Guns | Insurance Business Australia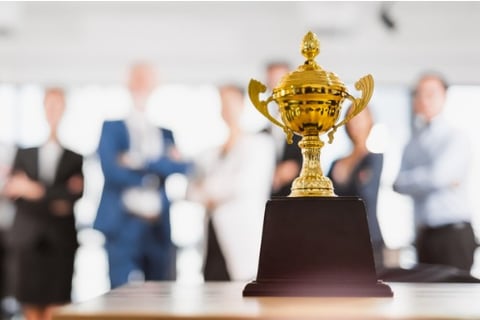 If this year's Insurance Business Australia Young Guns 2021 report, brought to you by Blake Oliver, is anything to go by, then the future of the industry is in safe hands.
In February, the publication issued its annual survey, inviting professionals across the region to nominate the sector's most exceptional young talent – all nominees had to be aged 35 or under as of March 31, 2021, and working in a role that related to, impacted, or interacted with the general insurance industry. They were asked to highlight key achievements, career goals and more, before the team at Insurance Business reviewed all nominations and narrowed the list down to 41.
"Blake Oliver is incredibly proud to support the 2021 Young Guns," said Daniel Marsh, managing director – executive headhunter, for Blake Oliver Consulting. "Our business is built on working with exceptional talent, and, as such, we place great value on supporting young talent in the industry. The insurance industry is bigger than ever and full of exceptional talent. Not only does the industry offer a diverse and rewarding career path, it also enables elite individuals to develop and progress."
So, who made this year's illustrious list?
Among the names to look out for are: Alex Stefan, technical claims manager at CHU Underwriting Agencies; Ben Noakes, client relationship manager at Insurance House Blackburn; Douglas Strong, director at Shielded Insurance Brokers; Jade Lyons, director at JL Insurance Brokers; Kirsty Dowell, office/administration/compliance manager at Stellar Insurance Brokers; and Tryan Christos, managing director, at Interlink Insurance Brokers.
However, these are just a handful of the names that made the list.