Insurance company doesn't want 'distraction' of acquisitions after deal falls through | Insurance Business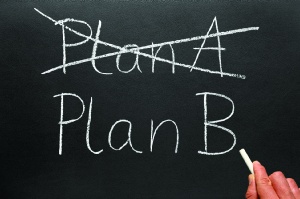 Assetinsure has no further plans to find a buyer, instead choosing to focus on growing the business.
Yesterday Insurance Business reported that plans for Ironshore Australia to purchase Assetinsure Group were abandoned.
Peter Wedgewood, executive director at Assetinsure told
Insurance Business
that the company was no longer keen to find a buyer.
"We have no plans for further acquisition deals. We are going to focus on the business and not have the distraction of any acquisition. It is back to full-time business."
The company plans to focus on growing the business in the specialist fields within which it operates – surety, aviation, professional indemnity and credit enhancement.
"We will continue what we have been doing for the past 11 years. We remain independent and Australia's number one specialist insurer and we will keep growing in our specialist areas. We are looking at growing – we have good product areas that have already grown such as surety."
Wedgewood admitted it was "disappointing" that the Ironshore deal fell through.
"There are two to three commercial issues which we could not agree on. Both parties felt we would not get over the line on those items so we agreed amicably to shake hands and move on. It is very disappointing that we were so close to finalising the transaction but at the same time, we came to that decision."
David Rogers, CEO of
Ironshore Australia
Group said it would continue to "see extensive opportunity to execute our expansion plans in the Australian market and the broader region".
He added: "I want to wish the Assetinsure management; shareholders and staff well in their future endeavours and would like to thank our advisors, as well as the individuals at
APRA
for their work over the past few months."