Insurance industry stalwart announces retirement | Insurance Business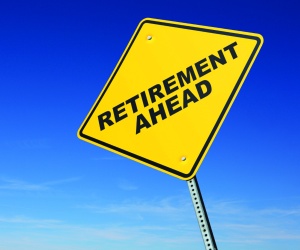 A widely known and well respected member of the Australian insurance industry has announced he is bowing out after nearly half a century in the business.
Accident and Health General Manager Kevin Kinsella will be retiring, effective June 30.
The industry veteran, who started out in the accounts department at Royal Insurance Group in the 1960s and worked his way up the corporate ladder from there, said it was time to hand over the reins to the younger generation of industry professionals.
"The Australian insurance industry has been very good to me over the years and while I am sad to be leaving, I am thrilled the industry is in such safe hands," he said.
He said the biggest challenge for the industry over the next few years was its ability to digitally transform but he felt this was already being tackled head on.
"AHI for example, in the past year has launched its own app and we just launched TeleHealth, an online doctor service for its policy holders," he said.
After various roles as operations manager at Royal Insurance, General Manager at GIO and Managing Director at Gerling Insurance in the 1990s, Kinsella joined AHI in 2004 as General Manager and helped grow the business across Australia.
AHI CEO Peter Banks said Kevin was well known for his razor-sharp wit and great sense of humour and will be greatly missed by the AHI staff.
"A regular MC at AHI and industry events, he would often have the audience in stitches," Banks said.
"But underneath all of that you have an experienced professional who has a strong belief in the power of building relationships in the insurance industry."
"He has mentored countless staff at AHI, from young recruits right up to AHI's management. The result has been positive, with a large portion of staff being with the company for more than a decade."
Banks said Kinsella always encouraged his staff to go the extra mile to underwrite risk, if it made strong business sense.
"Our reputation as a fearless can-do company has a lot to do with his management over the past decade," Banks said.