Insurance leader on the pandemic's silver lining | Insurance Business Australia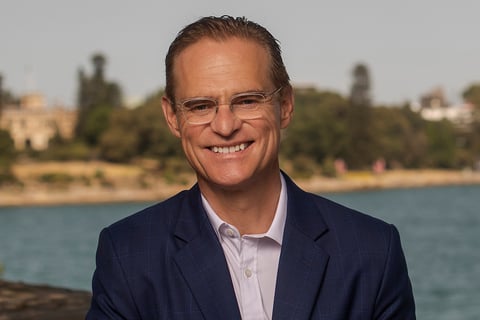 It looks like HDI Global SE's managing director in Australia has found the silver lining in the coronavirus outbreak. "If the pandemic has taught us anything, then it is that the HDI Global SE Australia team is best when we are close to our clients and brokers," said Stefan Feldmann (pictured) – who also serves as ASEAN & Australasia regional head – when Insurance Business caught up with the MD.
Impressed by how the industrial mutual company's roster stayed highly present and visible to customers and broking partners while quickly adapting to the work-from-home regime, Feldmann is of the view that the recent months have made them not only tighter, but also stronger.
Additionally, the managing director finds it encouraging to see how well many businesses in Australasia have adapted to the new circumstances and how resilient the region's economy is in general.
"As Albert Einstein said," he noted, "'In the middle of every difficulty lies opportunity'. I strongly believe our economies have a realistic opportunity to emerge stronger from this pandemic. On the other hand, we are very much aware that there are long-term effects and that we also have customers who are facing financial challenges, particularly cashflow challenges.
"Businesses who were also affected by the tragic bushfires at the beginning of the year are doing it particularly tough during the ongoing COVID-19 pandemic. That's why we are actively looking for ways to assist these clients during this difficult time."
Examples include the complimentary workplace relations and commercial national telephone advisory service offered by HDI Global SE Australia to bushfire-affected firms, with the help of Meridian Lawyers, as well as HDI Risk Consulting's business continuity management system which provides access to engineers and experts from a wide range of technical disciplines.
"We have also felt the impact that the second lockdown in Melbourne had on our clients, brokers, and staff that are based in Victoria," Feldmann told Insurance Business. "That's why we have tried to tailor our market engagement to lighten their moods with a number of events in the past few months that at the same time brought business to industries that were hit harder than others.
"Among our initiatives were virtual cooking events where a celebrity chef cooked with our brokers via Zoom. We had delivered all ingredients to them beforehand and made sure to buy them from local suppliers that we knew were doing it tough during the pandemic."
Aside from other similar undertakings, the market management team has also been busy providing updates on where HDI Global SE is heading, sending quarterly reports for distribution both internally and externally.
Feldmann, who believes good communication is vital during a crisis situation, went on to say: "We were set up to, first and foremost, look after our clients and we view the ongoing COVID-19 pandemic as an opportunity for us to demonstrate our true nature of caring for our staff, clients, and brokers. This has been the guiding principle for everything we do and motivated us to develop and explore new ideas."
Citing the insurer's "new business drive" and continued portfolio growth, the MD added that they have been actively expanding the workforce and recruiting several underwriters and policy administration staff.
"Some new talent started with us working from home from day one, and this has been made possible by a lot of communication going on all levels," he highlighted. "Overall, I feel that as a team we have grown closer together during this crisis – among ourselves, as well as with our brokers and clients. This makes me very confident that we will emerge stronger out of this pandemic."