Insurance still hampered by glass ceiling | Insurance Business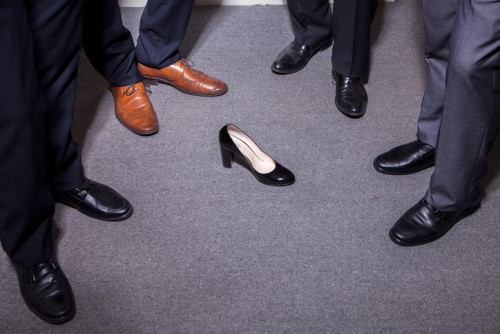 A senior leader within QBE has called on the industry to make a change, saying both organisations and individuals are being hampered by a stubborn glass ceiling.
"The term 'glass ceiling' was first studied in the 1980s and I think it is very sad that we are still referencing this term," says Niki Kesoglou, global head of diversity and inclusion at QBE. "Unfortunately, it still exists in insurance, in the financial services sector generally and in Australian companies."
Kesoglou has worked in an HR/D&I capacity within the financial services sector for over 20 years and says approaches to diversity have certainly evolved during that time, but some preconceptions remain.
"In most organizations today, the long-standing biases and prejudices ingrained in the culture are now the cause of the glass ceiling, in my view," Kesoglou told Insurance Business. "This begins at the middle management level and goes all the way up to senior leadership and board levels."
Kesoglou, who is set to discuss her experiences at the upcoming Women in Insurance Summit, says the impact is twofold with women becoming increasingly dissatisfied and frustrated while organisations continue to overlook this key source of talent.
"The impact on women on a personal level can be that they are discouraged, disempowered and not able to contribute to their full potential. They then look for alternatives and move away from financial services into other sectors, identifying cultures where there are more women and opportunities to be more independent and setting up their own small businesses," says Kesoglou.
"The impact on the industry is on sustainable performance and reputation. Missing out on tapping into a larger pool of talent, the ever-increasing influence of women consumers and a positive correlation with company performance that has been evidenced through so much research."
However, while the glass ceiling remains firmly in place for now, Kesoglou says there's no need for it to remain forever and QBE is just one major player taking steps to eradicate the barrier. Yet success won't come from implementing initiatives alone. Instead, there must be genuine support from senior figures – something which can be replicated within organisations of any size.
"What has been effective has been having sponsorship from the top. A leader-led approach helped set the agenda with the global CEO and group executives," she said. "Introducing a D&I focus on KPIs and setting gender targets helped - and then getting better with reporting data and using insights to improve our recruitment and pay practices as a starting point."
Providing support, she said, is also of utmost importance.
"To help business leaders succeed we defined what inclusive leadership meant and linked it to some simple people related tasks – how to recruit, how to lead your team, how to offer career development support," explained Kesoglou.
The firm was also sure to deliver clarity around goals, processes and expectations.
"We informed leaders and made them responsible, we set out clear guidelines and goals for all to see and sign on to, we made people accountable for adhering to policy and working towards objectives, and we gave people support and training so that they could succeed, including targeted interventions to accelerate change," she told Insurance Business.
Perhaps even more significant for the long-term picture, is the work QBE is doing to embed diversity and inclusion into the core business strategy.
"It has been integrated into QBE's purpose, vision and, more recently, our new cultural attributes of 'diverse #mixitup' and 'team #together'," she said. "We are also ensuring, from a corporate sustainability perspective, that the human rights and social impacts relevant to D&I are included."
"It is possible but it takes buy-in and commitment at the top as well as time to focus on changing the culture and conversation," she says.
Kesoglou added she's hopeful the insurance sector can make a change and even set an example when it comes to diversity and inclusion.
"I'd like to see the insurance sector lead the way in creating a better world – a world which is fair and just and respectful of individuals and their similarities and differences, where everyone is able to sustain a high quality of life and enjoy peace and prosperity, as well as socially doing what is right and ethical for all stakeholders."
Niki Kesoglou will be discussing the Australian insurance industry's glass ceiling at the upcoming Women in Insurance Summit in Sydney.
The event brings together leading figures from across the industry to discuss a range of topics including diversity quotas, unconscious bias and female leadership.
More information about the event, due to take place in August, can be found online.
Related stories:
Include men in the conversation, says woman leader
Do we bring in gender quotas in insurance?