Insurer actively poaching talent from merged rival | Insurance Business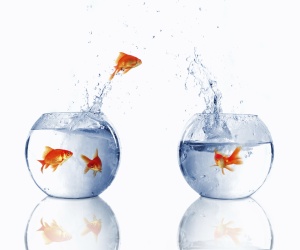 The
Hollard Insurance
Company is recruiting staff from Wesfarmers Insurance, it has told
Insurance Business
.
The news follows yesterday's
Insurance Business
report which detailed that several Lumley staff members were jumping ship in the aftermath of
IAG
's acquisition of Wesfarmers' underwriting business.
Paul Natili, head of Hollard Human Resources, said: "Hollard is always looking for great people to assist us manage our growth. We have the highest regard for the team at Wesfamers Insurance and are already recruiting a number of them to join our team."
Zurich
told
Insurance Business
it is always on the look out for new talent and is "noticing a continued steady interest in the company from external candidates".
Michelle Auer, senior business partner GI and country head of HR, added: "Zurich is always interested to hear from high calibre insurance professionals who are keen to progress and develop their career."
Insurance industry recruiters and HR professionals told
Insurance Business
that when a merger/acquisition takes place, staff affected explore their options.
Nick Murphy, regional director of
Hays
Specialist Recruitment - who would not comment specifically on IAG - said generally speaking whenever mergers and acquisitions took place, there is market movement. He said this is driven by two reasons, the first of which is cost cutting and restructuring.
"That usually affects business processes and back office operations, where they might have two teams when they only need one."
The second reason is dominance: "When organisations merge, quite often there is a dominant organisation and the culture of the non-dominant organisation struggles and people within that non-dominant organisation tend to move on."
Senior insurance recruitment specialist Cameron Watson said: "Any major change within a business tends to create some additional level of recruitment activity, whether that is driven from other insurers looking to headhunt specific talent at a time they think staff may be unsettled (i.e. most receptive to a potential move) or from staff who may be unsettled or nervous about the change they are going through."
Murphy said most people turn to Hays to find employment opportunities is because they do not know where they stand and as such communication is key to staff retention.
"Communication throughout the process is not clear and it's that communication that people find the most worrying and disruptive. They don't know if they have a job or how the merger will impact a particular role or area."
But he added mergers/acquisitions can be a positive too. "Quite often in merging companies, opportunities come out of it for people to step up. While a lot of the time there are negatives, sometimes there's positives as well."