Insurer matches donations in name of late CEO | Insurance Business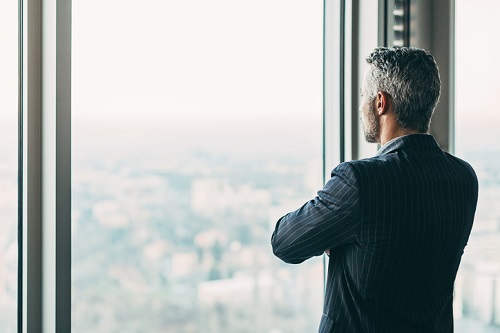 Specialist insurer NTI has channelled $200,000 into a new grant which will support researchers looking into a cure, or more effective treatment for, motor neurone disease.
Half of the funds were raised as a result of ticket sales from NTI's most recent vehicle raffle – its third in three years – in which members of the public had the chance to win a fully restored classic vehicle.
This year, a 1946 Ford Jailbar truck – affectionally known as Roxanne – was up for grabs. Completed in May by a restoration team of over 50 suppliers, partners and affiliates, the entire process took more than 50 hours from start to finish.
However, while the public showed a keen interest in buying raffle tickets for the vintage vehicle, NTI CEO Tony Clark said he felt the company was in a position to bump the $100,000 raised.
"We decided we should match what was raised through the raffle and that took the grant from $100,000 to over $200,000," said Clarke.
"We were delighted to do that to support a great cause and that support is ongoing – next year we plan to restore another truck to raise funds," he added.
Doctors Shyuan Ngo and Frederik Steyn from the University of Queensland are among those applying to the MND Research Institute of Australia for a share of $200,000 to help fund research into treatment options for motor neurone disease.
"This particular kind of contribution has a big impact, even before the money is spent on research," said Steyn. "The awareness that comes from this creates a lot of hope. So, five, 10 years ago when you were diagnosed with MND, it was a very difficult diagnosis to process, as little could be done to help people with MND. MND is still a terrible diagnosis, but now, when people join the research, they leave the clinic with more hope. That's uplifting."
NTI's ardent interest in supporting research into motor neurone disease was sparked when late CEO Wayne Patterson was diagnosed with the degenerative condition in 2015.
While Patterson lost his fight with the disease in 2018, he spent the final few years of his life fundraising in the name of research – and NTI has continued to do so in his memory.
"MND takes too many people, too many fathers, mothers, brothers, sisters, and at the moment the life expectancy from diagnosis is two and a half years," said MND and Me Foundation CEO Paul Olds.
"The thing we all hope for is a cure, but until one is found it would be sensational to have something that pushes that life expectancy out to 10, 15, 20 years."