Insurer reports profit turnaround | Insurance Business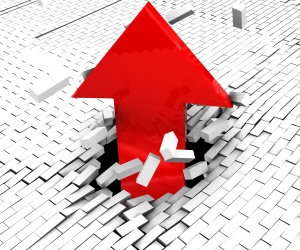 Calliden Group swung back into the black in the first half of 2013, reporting a net profit after tax of $2.01m for the first half of 2013, compared to a $0.23m loss in the same period in the prior year.
The group attributed this to either "exit or transition the more volatile portfolios to an agency arrangement, producing a stable profit"; and growing the agency operations through an alliance with Great Lakes Australia part of the Munich Re Group, Lloyd's of London and NSW Self-Insurance Corporation.
It also hailed the continued development of improved risk selection, a slightly higher claims ratio and strengthening builders warranty portfolio reserves.
The combined operating ratio stood at 98% and gross written premium fell from $104.1m in 2012 to $53.09m in 1H13 due to the continued transition of our business pack portfolio and the farm pack portfolio to an agency basis. The group also undertook portfolio management actions to reduce CIL's exposure to high catastrophe risk such as the transition of the QUS residential strata to W R Berkley.
The group declared a fully-franked interim dividend of 0.5 cents per share.
The managing general agency business Calliden Insurance Limited (CIL) made an underwriting profit of $545,000 after a $1.5m loss in 2012; and an profit of $2m in contrast with the prior half year profit of $1.2m.
In line with the transition to the new business model, Calliden wrote policies on behalf of three external insurers in the first half of 2013 including Great Lakes Australia, Lloyd's of London and the NSW Self-Insurance Corporation.
Calliden's joint venture strata agency QUS began writing on behalf of W R Berkley from the 1 January 2013. Total gross written premium underwritten by third party insurers increased by 195% from $17.8m in 1H12 to $52.5m in 1H13. By the end of 2013 more than half of Calliden's GWP is forecast to be underwritten externally to the group.
The restructuring of the group's corporate structure to group operations will continue throughout 2013 and into early 2014, and will see the consolidation of the group's agency business into the wholly-owned subsidiary Calliden Agency Services Limited.
"This result shows that our decision to change Calliden's strategy to reduce the overall risk profile of the business to deliver a more predictable earnings stream, is starting to bear fruit," said Calliden Group CEO and MD Nick Kirk. "Furthermore it confirms our long term objective to improve returns to shareholders through the regular payment of fully-franked dividends."