Insurers brace for 'one in 20 year change' | Insurance Business Australia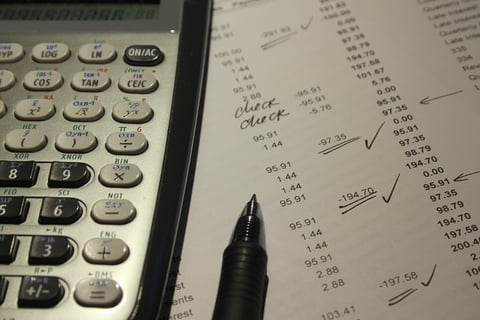 Insurers in more than 100 countries are bracing for a major accounting change which could see costs spiral and more volatile earning reports.
The introduction of a new global accounting standard aims to make it easier for investors to compare how much global insurers earn from policies.
The new rule, called IFRS 17, will be introduced by the International Accounting Standards Board (IASB) and will affect 450 listed insurers who manage US$13 trillion in assets.
In Australia, life insurers will be impacted more than general insurers but changes may still be felt.
Grant Peters
,
EY
Oceania insurance leader, called the move a "one in 20 year change for the industry," as insurance finance teams grapple with changing legislation.
"The industry does still have a lot of regulatory reporting to deliver and there will be further changes to that, including the new international accounting standard," Peters told
Insurance Business
.
Australia has been at the forefront of insurance accounting as the new system will see general insurers adopt an accounting model that is not too dissimilar from Australia's current model,
KPMG
said.
Scott Guse, KPMG's Asia Pacific insurance accounting leader, said that while the new model embraces fair value accounting it provides insurers with choices which could introduce more volatility to profit and loss accounts.
"Insurers may also have to contemplate major changes to data and systems, education and communication to stakeholders, in addition to changes to asset-liability management," Guse said.
"Profit profiles and product offerings may be impacted and insurers would need to ramp up resourcing in the finance and actuarial functions."
The new IFRS 17 framework will see insurers calculate income from policies like motor insurance to annuities, using interest rates and market information which will be updated each reporting period.
Previously, insurers could use data from when a policy was purchased.
"More of the profit from a contract will be deferred over the contract period, which could mean increased volatility in earnings," Kevin Griffith, who is responsible for IFRS 17 at accountants EY, told
Reuters
.
"Market reaction to this will depend on how companies manage the message to investors as a company's fundamentals have not changed."
The new standard will replace IFRS 4 in January 2021 and will become the first global standard for the industry. John Nicholls, senior consultant and
Willis Towers Watson
's lead on IFRS for insurers in Asia Pacific, said insurers should not underestimate the work involved in the change.
"The new standard will impact profit, equity and volatility, as well as reserving and financial reporting processes, actuarial models, IT systems, and potentially executive remuneration, so insurance companies should not underestimate the work required," Nicholls said.
Related stories:
Reforms require insurers to display savings
Property and casualty profits take a tumble at Allianz