Insurers call for reforms in Queensland CTP scheme | Insurance Business Australia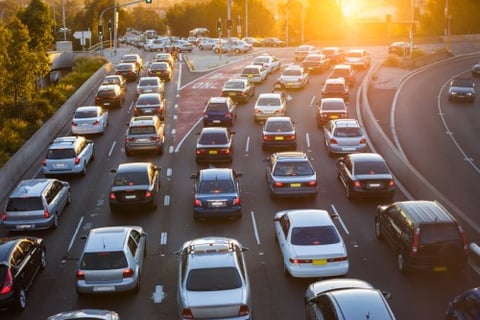 Two insurance competitors have urged the Queensland Government to reform the state's compulsory third-party insurance scheme to stamp out "rampant rorting," driven by profiteering NSW lawyers.
A legal advocacy group has slammed the proposal, however, as an attempt to increase the insurers' profit margins.
Search and compare insurance product listings for Drivers from specialty market providers here
Suncorp
and RACQ Insurance are advocating for reforms in the Queensland CTP insurance scheme in the face of a surge in exaggerated and suspicious claims for minor injuries as well as claims farming,
Australian Associated Press
reported.
"Despite a steady decline in the number of car accidents, we are seeing a growth in dodgy CTP insurance claims due to people exploiting the system to get cash payouts," John Myler, RACQ Insurance chief executive, said in a statement.
According to The Sunday Mail, CTP claims in Queensland have risen 20% over the past two years, while the number of car crashes plateaued.
Anthony Day
, Suncorp Insurance chief executive, said the state's existing legislation included incentives that allow profiteering lawyers to abuse the CTP scheme.
"The CTP scheme allows sizeable lump sums to be paid for minor injuries from low-impact collisions, with legal representatives then able to take 50% of these payouts," he said. "Someone who is nudged from behind in a car park or at the traffic lights is able to claim they now have a sore shoulder and walk away with tens of thousands of dollars. At the end of the day its Queensland motorists who pay for these dodgy claims in higher CTP premiums."
The two insurance heads agreed that the only way to crack down on rort and save motorists from premium spikes was to introduce defined benefits that prioritise rehabilitation over lump-sum payments, the reports said.
"The only way to fix this and make the system fairer is to remove the incentives that drive this behaviour," Myler said. "It's time for the state government to introduce defined benefits for low-severity claims."
"Defined benefits will mean that people with minor injuries get all necessary medical treatment and have their lost wages paid, but there is no longer an incentive for claimants to exaggerate their injuries so they can get a large cash payout," Day said. "By putting a stop to these dodgy claims, more of every dollar in premium can go to the seriously injured who need it most."
Rod Hodgson, a director at Australian Lawyers Alliance Queensland, slammed the defined-benefits proposal, however, as driven by "a desire for greater profits." He also said it failed to recognise the state's CTP insurance offering as the best in the country.
"Premiums in Queensland are the second-lowest in the country and the Queensland CTP scheme provides good access to benefits for those who are injured," Hodgson told AAP. "From time to time we see insurers running the argument that the sky will fall in and there is a crisis in the CTP scheme – the problem for the insurers is that is simply not true."
Related stories:
Law reform needed to stamp out CTP claims farming – report
Qld's CTP scheme holds the "most uncertainty" of states – Suncorp