Insurers welcome Federal Budget's disaster mitigation funding | Insurance Business Australia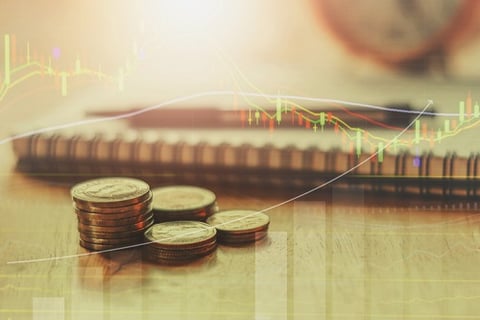 Federal Treasurer Josh Frydenber has revealed a $161 billion budget deficit for 2021 to 2022, which was $52.7 billion less than forecast at the 2020/2021 budget.
Frydenberg offered assurances that there would be no "sharp pivots towards austerity" as the government avoids significant spending cuts in what is widely expected to be its last budget before the next election.
"We remain committed to lower taxes, containing the size of government, budget discipline, and guaranteeing the delivery of essential services," Frydenberg said, as reported by news.com.au.
"COVID-19 has had an unprecedented impact on our levels of government debt as it has elsewhere around the world. Using the government's balance sheet to limit the economic cost and longer-term scarring stemming from this crisis was a responsible and prudent response."
Frydenberg also stated that the government will offer over $600 million to community and household projects to mitigate the impact of natural disasters. It also has a $170 million budget to strengthen internet and mobile coverage in regional Australia, particularly in bushfire-prone areas.
As part of the government's goal to protect Australia from the impacts of natural disasters, the government established a new National Recovery and Resilience Agency to lead the government's response to natural disasters.
Insurers have welcomed the Federal Budget announcement, with the Insurance Council of Australia (ICA) emphasising that the industry has been calling for increased investment in resilience and mitigation measures for over a decade.
ICA chief executive officer Andrew Hall commented: "The Productivity Commission's estimate that 97% of all disaster funding in Australia is spent after an event, with just 3% spent on mitigation measures ahead of a disaster, shows that the Federal Government's commitments are a historic first step towards redressing that imbalance.
"The ICA in particular thanks Assistant Treasurer Michael Sukkar for the constructive way he has worked with insurers, particularly on short, medium, and long-term measures to improve affordability and availability of insurance.
"Insurers look forward to working with the government and other stakeholders on the design and implementation of the cyclone reinsurance pool ahead of its implementation mid-2022."
CreditorWatch CEO Patrick Coghlan and CreditorWatch chief economist Harley Dale also welcomed the Federal Budget.
"The national accounts are in good shape, given the events of the last year. The measures outlined in the 2021 Federal Budget will help support businesses to pay their bills, which is essential to keep the economy moving," Coghlan said in a statement.
"It's especially pleasing to see the Federal Government allocate funding to e-invoicing, which will help speed up payment times across every industry."
Dale added: "The Federal Government's initiatives to drive growth are entirely appropriate, given CreditorWatch's data shows while the economy continues to tick along, the end of JobKeeper is affecting businesses. Although we won't get a true reading of where the economy is at until later this year when the end of stimulus measures truly becomes apparent."