Major insurers to improve fire damage definitions | Insurance Business Australia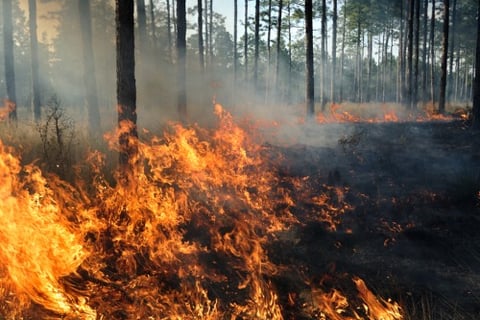 As Australia continues to deal with bushfires every year, major home insurers have improved the terms and conditions of their home fire claims coverage to make it easier for customers to claim for fire damage.
The policy updates came after bushfires devastated the east coast of Australia early last year, with over $2.3 billion paid out in claims to policyholders following the 2019 to 2020 bushfires, according to the Sydney Morning Herald.
Consumer advocate Choice also called for better fire claims definitions for exclusions on home and contents insurance policies after finding out in its investigation that 70% of home and contents insurance policies contained "confusing, unfair, or unclear" fire definitions. For example, some policies excluded damage from "heat, soot, smoke, or ash." Meanwhile, other policies set a seemingly unfair limit of 10 metres on the distance of a fire from a damaged property.
Choice contacted major home and contents insurers Youi, Budget Direct, Virgin Money, and ING and their parent companies to secure commitments to changing fire damage definitions in their policies.
Choice senior campaigns and policy adviser Dean Price noted differences among policies, but the insurers changed confusing definitions.
"Some of the old definitions of fire excluded damage caused by smoke, smouldering, and melting. These loose definitions provided insurers with the scope to deny coverage when your home was damaged by a fire without flame damage," Price said, as reported by the Sydney Morning Herald.
Insurance underwriter Auto and General director Jonathan Kerr stated that they will extend and clarify their standard home and contents insurance policy terms to cover heat, ash, smoke, or soot damage within 100 metres of an insured address. The upgrade will be available for all Auto and General home and contents insurance products and the brands that it underwrites.
"The new fire definitions will provide clarity and confidence to customers with home-and-contents [insurance]," Kerr said, as reported by the Sydney Morning Herald. "The improved terms have no impact on the premium our customers pay and, as a result, we have not changed the locations that we offer home and contents insurance."
Meanwhile, Youi head of public relations Belinda Zordan confirmed that the company's changes to its terms and conditions will come into effect for all of its home and contents insurance policies later this year – with new product disclosure statements including coverage for soot, smoke, or damage from flames within 100 metres of a building, up from 10 metres currently.
"A key factor that is impacting premiums for all Australian insurers is the rising cost of reinsurance due to the high level of the recent natural disasters," Zordan said, emphasising that any premium increases related to the upgrades would be "insignificant".