Is the end of the soft market almost here? | Insurance Business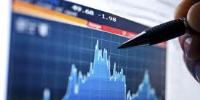 The soft market that has plagued the industry over recent years could be slowly on its way out according to two industry leaders.
With premium rates down across the globe and in a host of markets, the leaders of both
Austbrokers
and Steadfast have said that they expect commercial rates to change over the next two years as the market moves towards flat.
"I think we've seen price reductions in the first half of FY15 of -7% and in the second half of -4% so we think that is trending towards now, a flattening of the pricing," CEO and managing director of Steadfast,
Robert Kelly
, told
Insurance Business.
"I wouldn't expect to see that -4% go back down to -7%, I'd tend to see it coming back a little bit from that point of view.
"If you think about it, we are half way through, or heading towards half way through, the first half of FY16 and I think you'll find the flattening continuing through to Christmas and you may see some opportunistic increase in pricing in certain areas that need correction in the latter half of FY16."
MD and CEO of Austbrokes,
Mark Searles
, agreed as he noted that the internal statistics that Austbrokers can analyse from their network of brokers show a similar trend.
"We have seen a gradual easing of the negative environment, especially in the second half of the year," Searles said.
"I've just looked at the July figures and we are still in a slightly negative environment in July but we are seeing a gradual improvement.
"I would expect it to go to a fairly flat or neutral marketplace throughout this year and we wouldn't be looking to see any full price increase, if there was going to be one, until the very tail end of this year if not into FY17."
Kelly noted that two aspects of the industry could have a marked change on the status of the market over the coming years.
"I think the interesting time will be how the reinsurers and weather events treat the market as to what happens for FY17.
"I'd envisage, looking at the length of the cycle and the depressed nature of international investment returns, that you may see in the March 2017 to June 2017 quarter of the 2017 financial year, that you may see a trend towards hardening at that stage.
"In a market like today, hardening really means somewhere between a 2.5% and 5.5% increase. But that's a big increase to bottom line so that's how we see the cycle."
Kelly noted a pair of key products that need "correction" as they represent an unsustainable marketplace but personal insurance should remain a tough business.
"The
APRA
statistics show clearly that fire and ISR is running at a combined ratio of 136% so if you can still run that, were investment returns are fairly benign, then I think you are really risking the capital of your insurer, if you are an insurance company, so I think that's probably an area that needs some correction.
"I don't think there's going to be any great reduction in the transactional business of house and car, and liability probably needs a bit of a tweak as well but that might take twelve to eighteen months to reach fruition."