Is the forestry sector heading for disaster? | Insurance Business Australia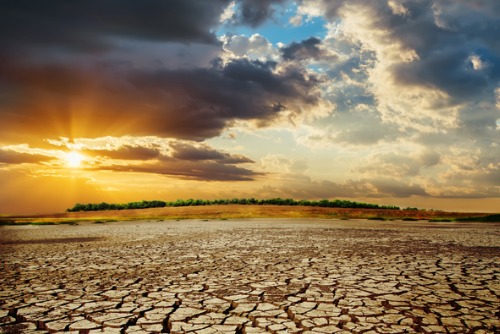 Alarming new research shows the forestry sector is ignoring climate risk, with just 6% of the world's most significant timber and pulp producers taking steps to assess potential impacts.
Increasingly frequent droughts, extreme weather events and exposure to new pests and diseases are just some of the knock-on effects of climate change which are threatening the viability of the forestry industry – however, it seems few are doing much about it.
When international conservation charity ZSL analysed 97 forestry companies, it found just six of those 97 were assessing the repercussions the sector is currently facing due to climate change.
One of the most widely accepted methods for the forestry industry to mitigate climate change is via reducing emissions from deforestation and forest degradation – however, many of the companies involved in the research are yet to embrace the method.
Together, the 97 companies control an estimated 46.6 million hectares of land – an area 15 times the size of Belgium – but just 20 of those companies have committed to zero-deforestation.
This means the majority of forested areas controlled by the remaining companies is still vulnerable to being cleared to make way for plantations, roads, sawmills or industries.
Even within the 20 companies with zero-deforestation pledges, just 11 require all their wood suppliers to also uphold their zero-deforestation commitment ensuring a deforestation-free supply chain, and only 12 have fit-for-purpose reporting systems that monitor deforestation.
Of course, a lack of transparency in the sector means measuring progress towards zero-deforestation commitments is ultimately impossible.
Oliver Cupit, manager of ZSL's SPOTT's initiative, said protecting forests is essential to meeting targets set out by the Paris Agreement.
"Tropical forests could provide up to 30% of the mitigation required to combat climate change – they store vast quantities of carbon, as well as actively removing carbon from our atmosphere," he said.
While protecting forests is undeniably good for the planet, Cupit stressed that companies in the industry simply won't be able to profit if things continue as they are.
"Companies operating in tropical forests not only face risks to their business from climate change but have a real ability to effect change – if they can commit to, and demonstrate their actions on, zero-deforestation, we would all – wildlife and people - see a huge benefit," he said.
"As well as the detrimental impact on wildlife around the world, if not addressed, climate change and deforestation pose major financial and reputational risks to companies, their buyers and investors."
Robert-Alexandre Poujade, ESG analyst at BNP Paribas Asset Management, agreed that the industry needs to make some significant changes if it hopes to avoid risk in the near future.
"With nearly a quarter of forest degradation and loss driven by forestry, more disclosures are needed to assess and manage the potential impacts of forestry activities on biodiversity and our climate," he said.
"Accurate data regarding the extent, location and boundaries of a company's concessions is vital for monitoring environmental damage in and around company concessions, helping to ensure that companies are being good stewards of the land they are entrusted with."