iSelect rival can snap up shares unopposed by regulator | Insurance Business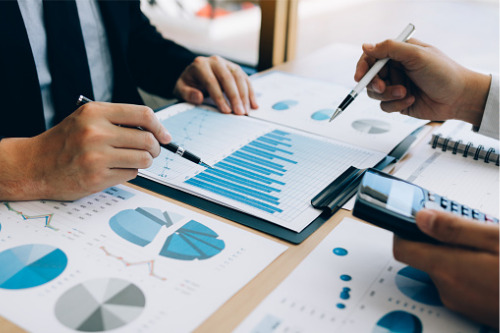 The camp of price comparison business Compare the Market can acquire further shareholding in competitor iSelect Limited if it so chooses, and it won't be blocked by the Australian Competition & Consumer Commission (ACCC).
Queensland-based Innovation Holdings Australia Pty Ltd (IHA), which according to the watchdog is the owner of insurance comparison platform comparethemarket.com.au, has been investing in the latter's rival iSelect since 2018 and at present has a 29% stake.
Last November, the ACCC launched an investigation into IHA's supposed plan to snap up an additional 6% of iSelect's shares. The competition regulator has now concluded its probe.
"The ACCC found that an IHA shareholding in iSelect of up to 35% would be unlikely to substantially lessen competition in any potential market for comparison services, including in any specific product category, such as health insurance," noted the watchdog.
Both iSelect and Compare the Market operate in the areas of business insurance, car, health, home & contents, life, pet, and travel. Additionally, Compare the Market provides a comparison service for income protection while iSelect has overseas visitor cover. These are on top of the two parties' non-insurance offerings.
Insurance Business understands that there actually isn't any pending discussion on a possible stake acquisition at this point, with previous talks said to have fallen through. If IHA does charge ahead though, it can do so unopposed, as far as the competition regulator is concerned.
ACCC Commissioner Stephen Ridgeway, who said they conducted a careful examination given that even minority shareholdings in a competitor can sometimes lead to muted competition, asserted: "We consider that IHA owning the stake in iSelect will not substantially affect competition in the market.
"Other routes to market exist for providers, including other comparison websites. There are also government websites available to consumers such as energymadeeasy.gov.au and privatehealth.gov.au."
In response, a spokesperson for iSelect told Insurance Business that they note the regulator's announcement, without elaborating whether a deal could be in the works.
"It is [a] matter between the ACCC and Innovation Holdings Australia," said the spokesperson. "It is not iSelect's practice to comment upon applications for share acquisition clearances or ACCC competitive market investigations."
Compare the Market, meanwhile, declined to comment further when contacted by Insurance Business. However, it's worthy of note that a former spokesperson previously clarified that Compare the Market Australia – which uses the Compare the Market branding under license from its BGL Group-owned UK counterparts – is in fact not owned by IHA but by Financial Holdings Australia.
The then company representative referred to IHA as a sister firm of Compare the Market, with Financial Holdings Australia and IHA sharing common shareholders.