"It provides an opportunity to completely change our claims processes" | Insurance Business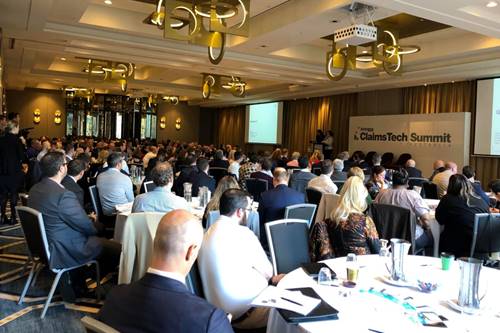 Over 200 insurance professionals gathered in Sydney last week to hear from a series of eminent industry figures on a range of topics around claims and technology.
The inaugural Claims Tech Summit attracted a crowd of c-suite executives, senior brokers and claims specialists eager to advance their understanding of the latest strategies and emerging trends.
Hilary Bates, chief claims officer for Zurich's general insurance arm, was among the first speakers to take to the stage, offering insight into how innovative technologies are streamlining the claims process and transforming the customer journey.
"Technology is allowing us to challenge whether the way it has always been done, is the right way for it to be done," said Bates. "It provides an opportunity to completely change our claims processes."
Earlier this month, Zurich picked up the prize for General Insurer Claims Team of the Year at the 2019 Insurance Business Awards and Bates provides some insight into what sets the firm apart.
"We approach the technology question from the perspective of: 'what technology experiences are our customers having as retail consumers that they will soon come to expect from a commercial insurance provider?'" said Bates.
"For example, most postal and courier companies let you track your deliveries online in real-time, so it makes sense that you should be able to track the progress of your insurance claim in the same way."
Nick Wiesener – disaster response, resilience and innovation manager with the Insurance Council of Australia – also shared details of the organisation's mission into the epicentre of Cyclone Debbie and offered insight into how the organisation helps both the insurance industry and impacted communities during the recovery period.
Aamer Fattah, research and innovation specialist at Munich Re, meanwhile, was also among the speakers, as was Chubb's claims operations manager, Cecilia Hidalgo and Karim Derrick, head of research and development at Kennedy's.
More detailed coverage of the event will soon follow on Insurance Business.