KPMG: Insurance transformation long from a 'one and done' event | Insurance Business Australia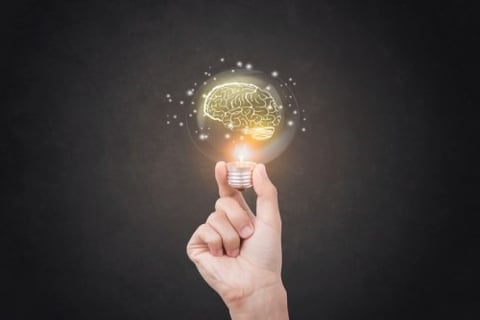 In an era of disruption to legacy business operating models, global insurance executives have come to realize that a strategy of trudging on and doing more of the same is simply unsustainable.
The window of opportunity for thinking about business transformation and future readiness is now.
A recent KPMG International report, Accelerated evolution – M&A, transformation and innovation in the insurance industry, suggests insurance executives are actively pursuing acquisitions and partnerships in order to transform and grow their businesses and thrive despite ample disruption.
The report, which surveyed 200 insurance executives worldwide, revealed that 80% of decision makers expect to seek one to three acquisition targets or partnerships over the next three years, with more than 60% identifying business transformation or operating model enhancement as the key factor driving their M&A desire.
"The overarching theme that came out of the survey was that insurance companies are looking at M&A and partnership activity to transform their businesses and innovate for the future," said Ram Menon, global head of insurance deal advisory at KPMG International. "The first thing they need to consider is what transformation means for them.
"Do they want to transform their business models – which market, consumers, products and services they're focused on? Do they want to modernize their operating models with new platforms or technology capabilities? Do they want to engage with customers in a different way than they have done in the past, and do they have the capabilities to enhance their customer engagement? In order to become truly future-ready, insurance executives need to be addressing all of those elements."
Organic growth has been somewhat challenging in the insurance environment since the 2008 economic crisis. Average premium growth in the last decade has been marginal and not necessarily in keeping with the global growth in GDP, if measured from a compounded annual growth perspective.
Insurance executives are realizing that organic growth alone is not necessarily going to drive their businesses to where they want and need them to be. During this slow period of organic growth, insurance firms are sitting on lots of legacy infrastructure and outdated operating models, which are stunting evolution and growth opportunities. For many, according to KPMG, inorganic growth is the only sensible option.
One factor driving demand for transformation is the rapid emergence of insurance technology firms. Contrary to the common thought, the KPMG study reveals that insurance executives regard industry disruption as more of an opportunity than a threat, with many establishing corporate venture capital teams tasked with seeking partnership and investment opportunities with insurtech start-ups.
"The emergence of the corporate venture capital team is quite prominent now, and their number is likely to continue increasing over the next few years," Menon told Insurance Business. "They're looking to co-invest or partner with these new technology firms in order to gain access to their innovative capabilities. Insurance firms have come to recognize they're not the best technologists, and likewise, technology firms have come to recognize it's not easy to become an insurance company. Both parties understand it's better to partner with a company to move forward.
"Regardless of strategy and end-goal, insurance executives recognize that transformation is a long-term journey. It's not a 'one and done deal'. Having a strategy in place is one thing, but executing that strategy is always the bigger challenge. If these transformation and innovation strategies are executed successfully, there's the potential to accelerate the evolution of the insurance industry from its current legacy state to more of a future-ready, consumer-centric industry."
Related stories:
KMPG: Insurers are actively hunting for acquisitions
Parametric insurance: explained