KPMG reports record $2.9 billion investment in Australia's fintech sector | Insurance Business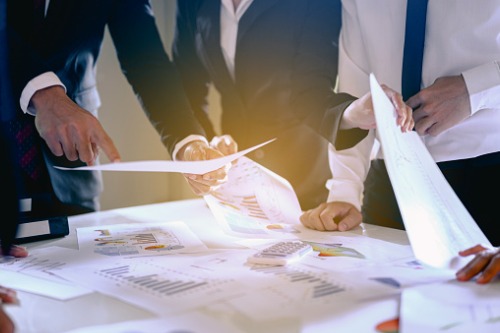 KPMG has reported a record US$1.913 billion investment in Australia's fintech sector in 2019, spurred by the acquisition of Property Exchange (PEXA) and the investment in neobank Judo.
Read more: 2019 insurtech investment already ahead of 2018 total – Willis Towers Watson
Read more: Willis Towers Watson: Insurtech investment holding strong in Q2
KPMG's Pulse of Fintech H2'2019, a bi-annual report on global and regional fintech investment trends, cited neobank Athena's US$43.4 million Series C round, Grow Super's US$11.8 million Series B funding round, and Cover Genius's US$10 million Series C round as the notable venture capital deals in Australia last year.
"2019 was a break-out year for Australia's fintech ecosystem, with large-scale M&A activity driving the result alongside significant VC investment in emerging players," said Dan Teper, KPMG head of fintech for Australia. "There is a depth of innovation across multiple areas of fintechs, including banking and lending, proptech, insurtech, and superannuation – and this is increasingly being recognised by investors and corporates."
KPMG said that, globally, many niche areas of fintech continued to grow and evolve throughout 2019. Proptech investment, in particular, hit a US$2.6 billion in 2019, from US$1.9 billion the previous year; while fintech-focused cybersecurity investment more than doubled from US$316.9 million to US$646.2 million.
Blockchain and cryptocurrency investment, meanwhile, continued to fluctuate, falling from US$6.3 billion to US$4.7 billion year-over-year; although KPMG noted the announcement of an accelerated research and experimentation on digital currency and electronic payments by Libra and the People's Bank of China "have helped breathe new life into the space."
For this year, KPMG said it expects the lines will continue to blur between financial services and non-financial services, as fintechs, traditional financial institutions, and big techs look to provide more value and more seamless experiences to their customers.
"2020 is going to be an exciting and pivotal year for fintech, particularly as we start to see the impact of the digital banking licensees in Australia, Hong Kong (SAR), and Singapore launching and endeavouring to scale, as well as other markets following suit," said Ian Pollari, global co-leader of Fintech, KPMG International. "In addition, a number of companies from outside of financial services are working to get into parts of the financial services value chain – either directly or through partnerships – and they're going to blur the lines of financial services even more. As a result, we expect to see bolder responses from incumbent financial institutions in terms of partnerships, as well as strategic investments and M&A."